CAS N° :
8008-51-3
Herbal > Camphoric > Terpenic > Bergamot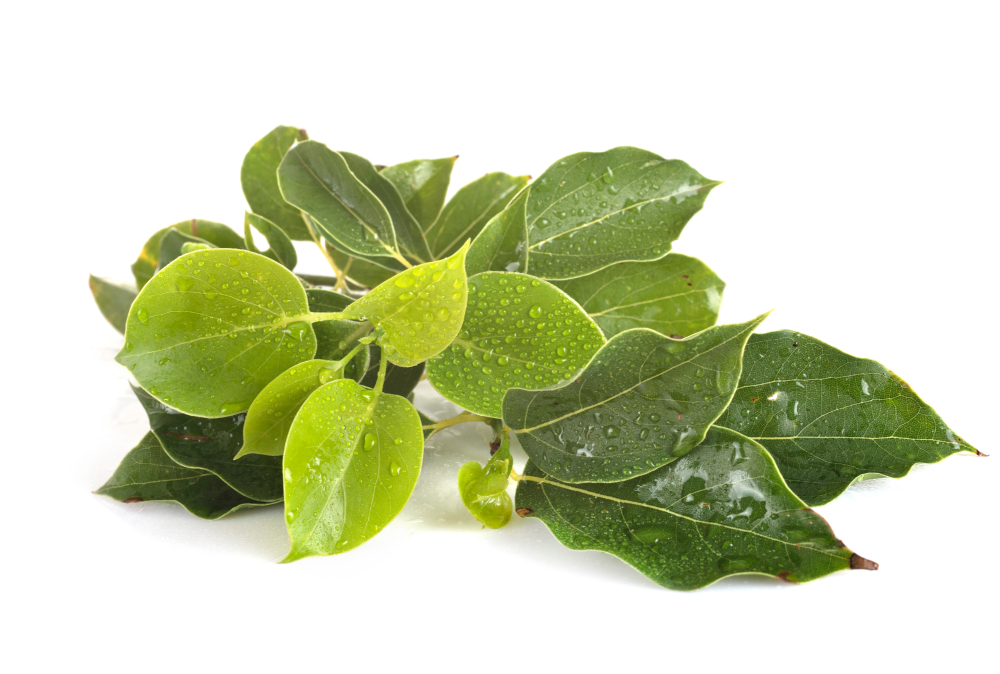 Crédits photo: ScenTree SAS
Latin name :

Cinnamomum camphora (L-) J-Presl
Botanical profile :

Ravintsara is a tree belonging to the Lauraceae family and the Cinnamomum genus.
Geographic origin :

Mainly in Madagascar for this chemotype. It is however possible to find this tree in eastern Asia: Taiwan, China, Japan
Chemotypes :

The Cinnamomum genus includes more than 250 species from all over Asia. It includes all varieties of cinnamon, of which Cinnamomum zeylanicum (Ceylon Cinnamon EO) and Cinnamomum cassia (China Cinnamon EO) are the most commonly used in perfumery, for their bark and for their leaves (Cinnamon Leaf EO). There is also the Cinnamomum korintje (Korintje cassia EO).

This variety is very special because it can produce drastically differents essential oils depending on its chemotype. There are in total 5 different chemotypes, 3 of them are used in perfumery:
Cinnamomum camphora CT Linalol: Hô wood EO - This chemotype contains more than 80% linalool. The natural Linalol is mainly extracted from it.
Cinnamomum camphora CT Cineol: Ravintsara EO - This is the chemotype we are studying here.
Cinnamomum camphora CT Camphor: Camphor tree EO - This chemotype contains between 50% and 70% Camphor.
Extraction process :

Ravintsara oil is extracted by hydrodistillation of the leaves and twigs. This takes place in winter, from december to february, and in the place where the tree is grown.
The extraction yield is around 1%.
Crédits photo: ScenTree SAS

Uses in perfumery :

This EO is mainly used in the top notes. Very useful for its fresh facets due to its high eucalyptol content. Used in fresh/colognes notes but also to enhance spicy accords.
Please note that ravintsara oil is rarely used in perfumery because it is often substituted by its main component: Eucalyptol. It is however often used in aromatherapy as it has many properties.

Other comments :

For decades, there have been many misidentifications between the essential oils of Ravensara (Ravensara aromatica) and Ravintsara (cinnamomun camphora CT Cineol). Indeed, their names, very close phonetically, the botanical characteristics of the trees, also very close, as well as the large number of chemotypes present in the two species have led to many confusions regarding the botanical nature of the essential oil produced.

Volatility :

Head

Appearance :

Colorless liquid

Stability :

Price Range :

Donnée indisponible.

Aromatherapy :

Informations provided below are taken from reference works in aromatherapy. They are given for information purposes only and can not constitute medical information, nor engage the responsibility of ScenTree.

Properties of Ravintsara EO are mainly due to a very high content of Eucalyptol. This gives it powerful anti-viral, anti-bacterial and anti-inflammatory properties.
EINECS number :

295-980-1

FEMA number :

2231

Allergens :

This ingredient does not contain any allergen.

IFRA :

This ingredient is restricted by IFRA

Annexe I :

Some regulated synthetic ingredients are found in nature and in certain proportions in natural ingredients. This presence in nature has to be taken into account when calculating limits of use recommended by the IFRA. In case you do not know these concentrations, you can use the ones estimated by the IFRA. Here they are :

List of regulated compounds contained in this ingredient
Regulated ingredient name
CAS N°
Estimated Concentration
Safrole
94-59-7
80

This ingredient is not restricted for the 48th amendment
To learn more about IFRA's standards : https://ifrafragrance.org/safe-use/library
ScenTree is solely responsible for the information provided here.