CAS N° :
8013-86-3
Woody > Coniferous > Zesty > Spicy > Camphoric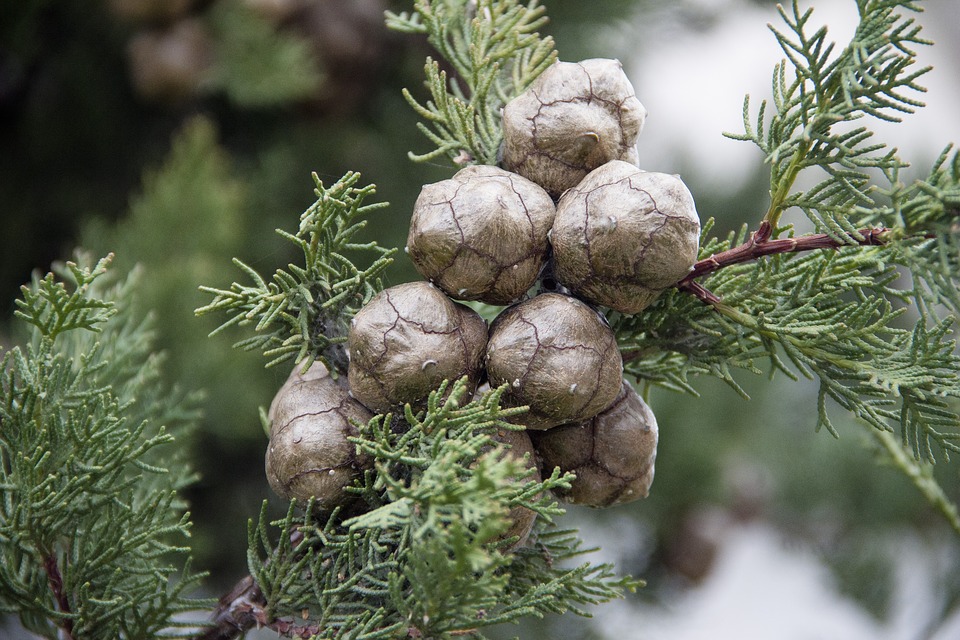 Crédits photo: ScenTree SAS
Latin name :

Cupressus sempervirens
Botanical profile :

The cypress is a tree of the family Cupressaceae and the genus Cupressus.
Geographic origin :

Native to the Mediterranean and South-West Asia, it is mainly cultivated in Europe, all around the Mediterranean sea.
Chemotypes :

The genus Cupressus includes several other plants used in perfumery.
Cupressus funebris : Chinese cedar. Its composition is different from the Mediterranean cypress because of its woodier and dryer note.
Cupressus nootkatensis : Alaska Cedar, also woodier, smokier and dryer.
Extraction process :

The cypress grows in a sunny climate and must be well drained during the first three years of growth.
The twigs are harvested every four to five years to be distilled. Leaves and branches are distilled indifferently.
These are dried and steam distilled to obtain the essential oil. At the end of the distillation, the oil is collected in an essencier by decantation.
Crédits photo: ScenTree SAS

Uses in perfumery :

Used in fine fragrance for masculine, fougere, eaux fraîches and woody notes.

Other comments :

The colour of its scalelike leaves earned it its Latin name: ''sempervirens '' which means ''always green ''. Like the cedarwood virginia EO, the cypress is a source of natural Cedrol (precursor of the cedryl acetate) as it contains about 3%.

Volatility :

Head

Appearance :

Green liquid

Stability :

The terpenes identified in this raw material can polymerize when they are oxidized

Price Range :

€€€

Aromatherapy :

Informations provided below are taken from reference works in aromatherapy. They are given for information purposes only and can not constitute medical information, nor engage the responsibility of ScenTree.

Cypress essential oil is used as venous and lymphatic decongestant, prostatic decongestant, anti-infectious, antibacterial and in cases of coughs, varicose veins and haemorrhoids among others.
EINECS number :

84696-07-1

FEMA number :

Donnée indisponible.

Allergens :

IFRA :

This ingredient is restricted by IFRA

Annexe I :

Some regulated synthetic ingredients are found in nature and in certain proportions in natural ingredients. This presence in nature has to be taken into account when calculating limits of use recommended by the IFRA. In case you do not know these concentrations, you can use the ones estimated by the IFRA. Here they are :

List of regulated compounds contained in this ingredient
Regulated ingredient name
CAS N°
Estimated Concentration
Cedrene
11028-42-5
0,8
alpha-Cedrene
469-61-4
0,4
beta-Cedrene
546-28-1
0,4

This ingredient is not restricted for the 48th amendment
To learn more about IFRA's standards : https://ifrafragrance.org/safe-use/library
ScenTree is solely responsible for the information provided here.