Champaca Absolute
Naturelle
CAS N° :
94333-99-0
Spicy > Warm Spices > Cinnamic > White Flowers > Warm Woods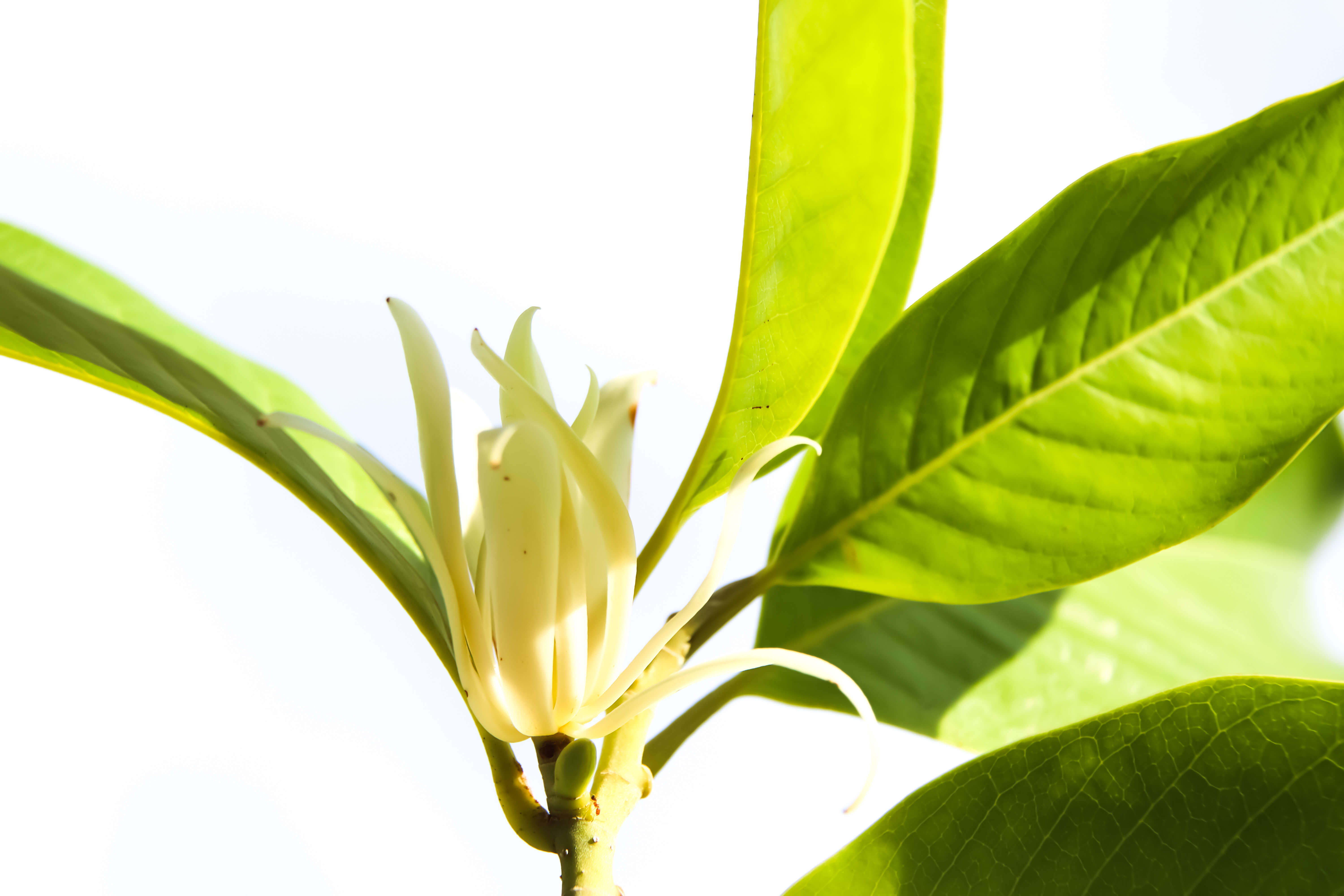 Crédits photo: ScenTree SAS
Latin name :

Michelia champaca
Botanical profile :

Champaca is a flower belonging to the Magnoliaceae family and the Michelia genus (as Magnolia Flower EO).
Geographic origin :

Native to Java, champaca is cultivated in the Himalyan region in majority.
Chemotypes :

Champaca Absolute is, along with Magnolia Flower EO, one of the only flowers of the genus Michelia used in perfumery. It is known for its pronounced scent.
The Michelia genus includes about 50 reported species. Among them, we can distinguish :
Michelia alba (White Magnolia - Magnolia Flower EO), native to Java, Indonesia, with very fragrant white flowers, rich in Linalool.
Michelia Champaca (Champaca Absolute), grown mainly in the Himalayas and providing an absolute rich in Beta-Ionone.
Michelia figo, cultivated in small quantities in China for its perfume.
The Michelia platypetala, or Chinese magnolia, whose absolute is rich in Methyl Benzoate and Acetophenone.
Extraction process :

Champaca is a shrub that is no more than ten metres high. Its cultivation is perpetuated by sowing seeds, obtained from the fruits. Any type of soil, but in a warm climate, can be used to cultivate champaca.
Cultivation is generally done in summer, until early fall. Once harvested, the fresh flowers are extracted using a first volatile solvent such as hexane. This first extraction, which lasts a few hours under heat, gives leads to a concrete of champaca, with a waxy texture, after removing the flowers from the extractor and evaporating the extraction solvent. A second extraction is necessary in alcohol, a solvent in which the waxes of the concrete are not soluble. By a chilling process, consisting in gradually cooling this mixture, the waxes are precipitated, filtered and the solvent is evaporated, to recover only the absolute of the champaca flower.
The leaves of champaca, distilled in Java, its island of origin, have a strong basil smell.
Crédits photo: ScenTree SAS

Uses in perfumery :

Allows to nuance white flowers notes, with a warm and cinnamic side.

Other comments :

Champaca absolute can be used to extract Methyl Anthranilate in its natural state.

Volatility :

Heart/Base

Appearance :

Yellow to orange liquid

Stability :

Esters found in this extract my form their corresponding acid through time.
Methyl Anthranilate present in the extract can form Schiff bases by reaction with aldehydes in perfumes.

Price Range :

€€€€

Aromatherapy :

Informations provided below are taken from reference works in aromatherapy. They are given for information purposes only and can not constitute medical information, nor engage the responsibility of ScenTree.

Champaca is known for its energetic (for muscles) and relaxing properties. It is recommended to use it to prepare the muscles to a physical effort.
EINECS number :

305-079-8

FEMA number :

Donnée indisponible.

Allergens :

IFRA :

This ingredient is not restricted
To learn more about IFRA's standards : https://ifrafragrance.org/safe-use/library
ScenTree is solely responsible for the information provided here.