Ambrette Seeds Absolute
Naturelle
CAS N° :
84455-19-6
Woody > Dry Woods > Orris Root > Earthy > Boozy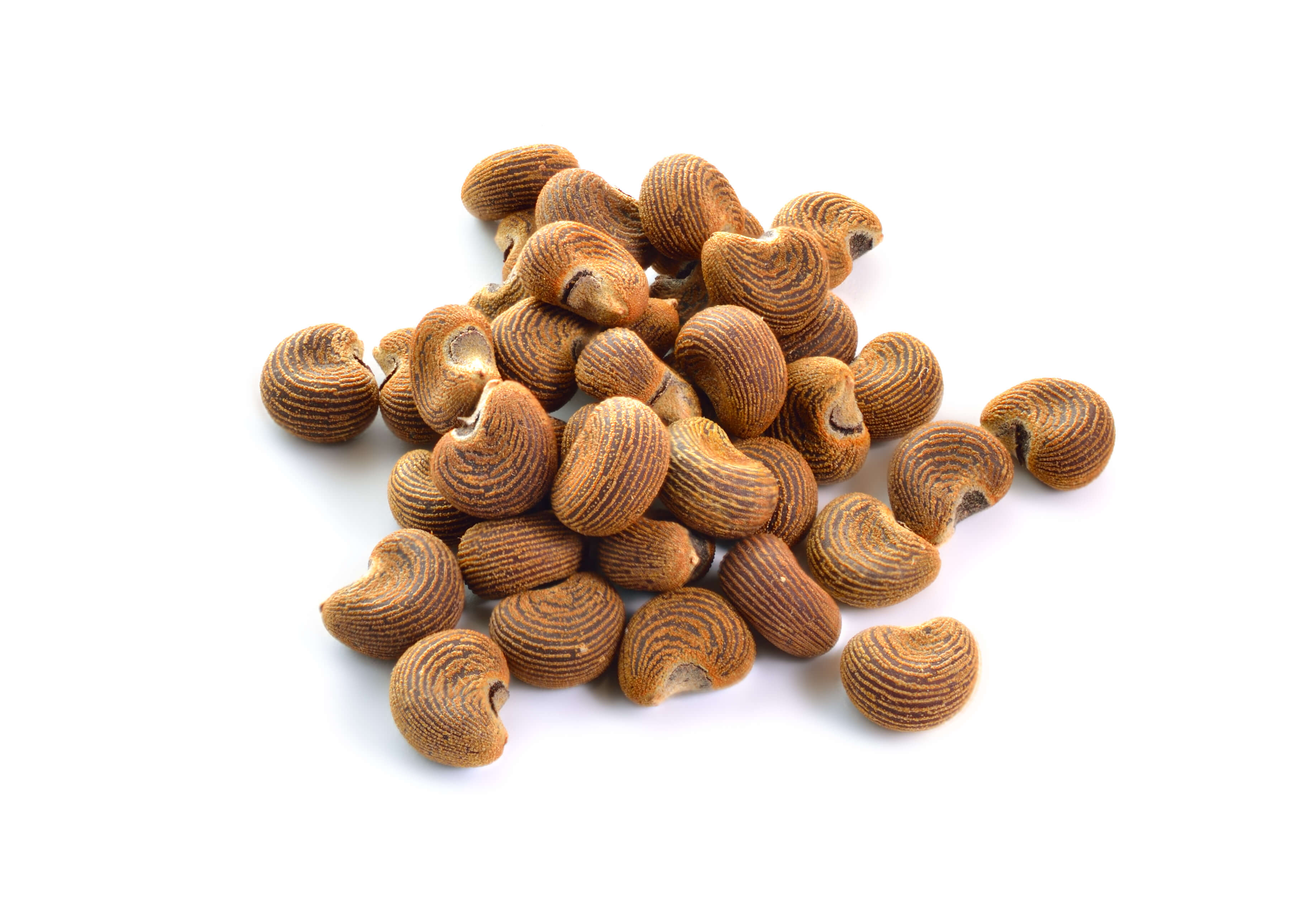 Crédits photo: ScenTree SAS
Latin name :

Abelmoschus moschatus, Hibiscus abelmoschus
Botanical profile :

Ambrette comes from an Indian variety of Hibiscus and belongs to the Malvaceae family and the genus Abelmoschus.
Geographic origin :

Originating from countries with hot and humid climates such as Ecuador or Peru
Chemotypes :

Ambrette is the only Hibiscus seed grown for its olfactory interest. No other species of the genus Abelmoschus is cultivated.
Extraction process :

The obtention of the ambrette seeds absolute results from a first hydrodistillation, then from a reprocessing with alcohol, as its essential oil contains a high rate of fatty acids. This is why we often speak of ambrette butter, like Orris Root Butter, with the appearance of a colourless to pale yellow paste.
Fatty acids are eliminated with alcohol because they are poorly soluble. A glazing process allows to get rid of it by subjecting the butter to a temperature of 32 °F.
Major Components :

Farnesol (≈5%)
Decyl Acetate
Dodecyl Acetate
Ambrettolide
Palmitic Acid
Crédits photo: ScenTree SAS

Uses in perfumery :

Used in fine fragrance to nuance the notes of white flowers as well as for its highly sought-after sweet facet.

Other comments :

This raw material is very rarely used: it is one of the most expensive materials of perfumery.
Natural Ambrettolide can be extracted from this raw material, as from Angelica Root EO.

Volatility :

Heart/Base

Appearance :

Colorless liquid

Stability :

Solubility issues in perfumes
The terpenes identified in this raw material can polymerize when they are oxidized

Price Range :

€€€€€

Aromatherapy :

Informations provided below are taken from reference works in aromatherapy. They are given for information purposes only and can not constitute medical information, nor engage the responsibility of ScenTree.

Ambrette seed may have an hormonal effect if an extract is administered. Its use can be recommended in case of hormonal insufficiency.
EINECS number :

282-891-8

FEMA number :

2050

Allergens :

This ingredient does not contain any allergen.

IFRA :

This ingredient is restricted by IFRA

Annexe I :

Some regulated synthetic ingredients are found in nature and in certain proportions in natural ingredients. This presence in nature has to be taken into account when calculating limits of use recommended by the IFRA. In case you do not know these concentrations, you can use the ones estimated by the IFRA. Here they are :

List of regulated compounds contained in this ingredient
Regulated ingredient name
CAS N°
Estimated Concentration
Farnesal
19317-11-4
0,5
Farnesol
4602-84-0
5

This ingredient is not restricted for the 48th amendment
To learn more about IFRA's standards : https://ifrafragrance.org/safe-use/library
ScenTree is solely responsible for the information provided here.