Rose Concentrated Hydrolat
Natural
CAS N° :
90106-38-0
Floral > Rosy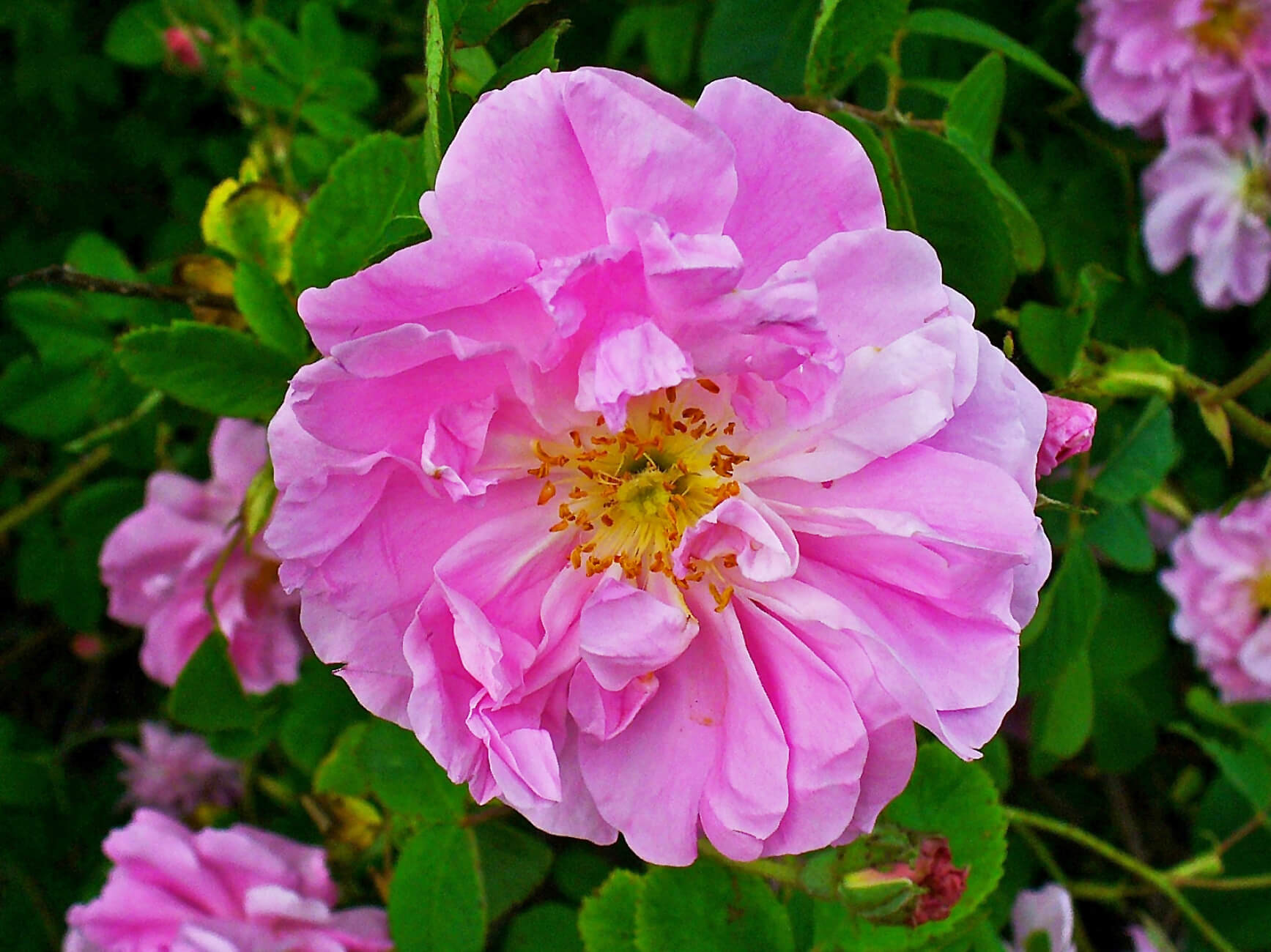 Crédits photo: ScenTree SAS
Latin name :

Rosa damascena
Botanical profile :

The Damascus rose, or damascena rose, is the flower of a shrub of the Rosaceae family and the genus Rosa.
Geographic origin :

Originally from Syria, Damascus rose is now grown in Turkey, Bulgaria and still in its country of origin
Chemotypes :

Several species of rose can be extracted for the perfume industry :
Rosa centifolia or Rose de mai EO - Rose de Mai Absolute, grown in the region of Grasse, is the most prized of all rose species.
Rosa Damascena or Damask Rose Absolute - Damask Rose EO

Other widely used species, not necessarily in perfumery :
Rosa canina or dog rose, found in the temperate regions of Europe, Asia and Africa.
Rosa gallica, or French rose, native to Central Europe and Asia Minor.
Rosa moschata, or musk rose, native to Asia Minor and cultivated in Europe.
Rosa rugosa, or rugosa rose, native to Japan and China.
The genus Rosa contains globally about 250 species, and no less than 25 000 varieties!
Extraction process :

As for the Rose de Mai, this rose native to Syria is cultivated from May to June and picked by hand one by one. The crop starts early in the morning, around 6am, and ends in the late morning. Ideally, the roses that are picked should be half open, to ensure a good extraction yield. They are placed in sacks before they are brought to the factory, where the bags are weighed. It is best to extract the fresh roses to produce the essential oil. Although, these can not all be extracted at once. Therefore, to avoid maceration problems, it is advisable to keep them fresh and protected from moisture.
Every day about 200 tons of roses can be extracted, combining hydrodistillations and volatile solvent extractions. Roses are steam distilled. The rose water is collected after a few hours of distillation in a florentine vase, by decantation of the essential oil. The water corresponds to the lower phase of the vase.
After the collection, a concentration of rose water allows to evaporate part of the collected water to obtain more olfactory power.
The smell of rose water is more honeyed and fruity than the essential oil, which is more lemony and fresh.
Major Components :

Phenyl Ethyl Alcohol (≈50%)
Citronellol (≈1%)
Plotters (compounds exclusively found in this raw material, abling its identification in analysis) : Nonadecane et Heptadecane
Crédits photo: ScenTree SAS

Uses in perfumery :

Used in rose notes, floral fragrances, white rose notes, white flowers, hyacinth, freesia and white wisteria among others.

Other comments :

Contains 50% Phenyl Ethyl Alcohol, unlike the essential oil which contains almost none.
Rose water is considered to have a high olfactory quality by creators, but it has a lower solubility in perfume concentrates, as organic compounds are very insoluble in water.

Volatility :

Head/Heart

Appearance :

Colorless liquid

Stability :

Solubility issues in perfumes
Aromatic compounds can be chromophoric and cause a coloration of the oil, especially in alkaline bases

Price Range :

€€€€

Aromatherapy :

Informations provided below are taken from reference works in aromatherapy. They are given for information purposes only and can not constitute medical information, nor engage the responsibility of ScenTree.

The Damask rose is known for its analgesic, anticonvulsant, antidiabetic, antimicrobial, anti-inflammatory, antioxidant and neurotonic properties. It is recommended in case of chronic bronchitis, impotence and gingivitis among others.
EINECS number :

290-260-3

FEMA number :

Data not available.

IFRA :

This ingredient is not restricted
To learn more about IFRA's standards : https://ifrafragrance.org/safe-use/library
ScenTree is solely responsible for the information provided here.
Do you sell any of the raw materials? Would you like to let our users know?
Send an email to fournisseurs@scentree.co to learn about our advertising opportunities.