Red Seaweed PURE JUNGLE ESSENCE™
Naturelle
CAS N° :
223751-74-4
Marine > Oceanic > Mossy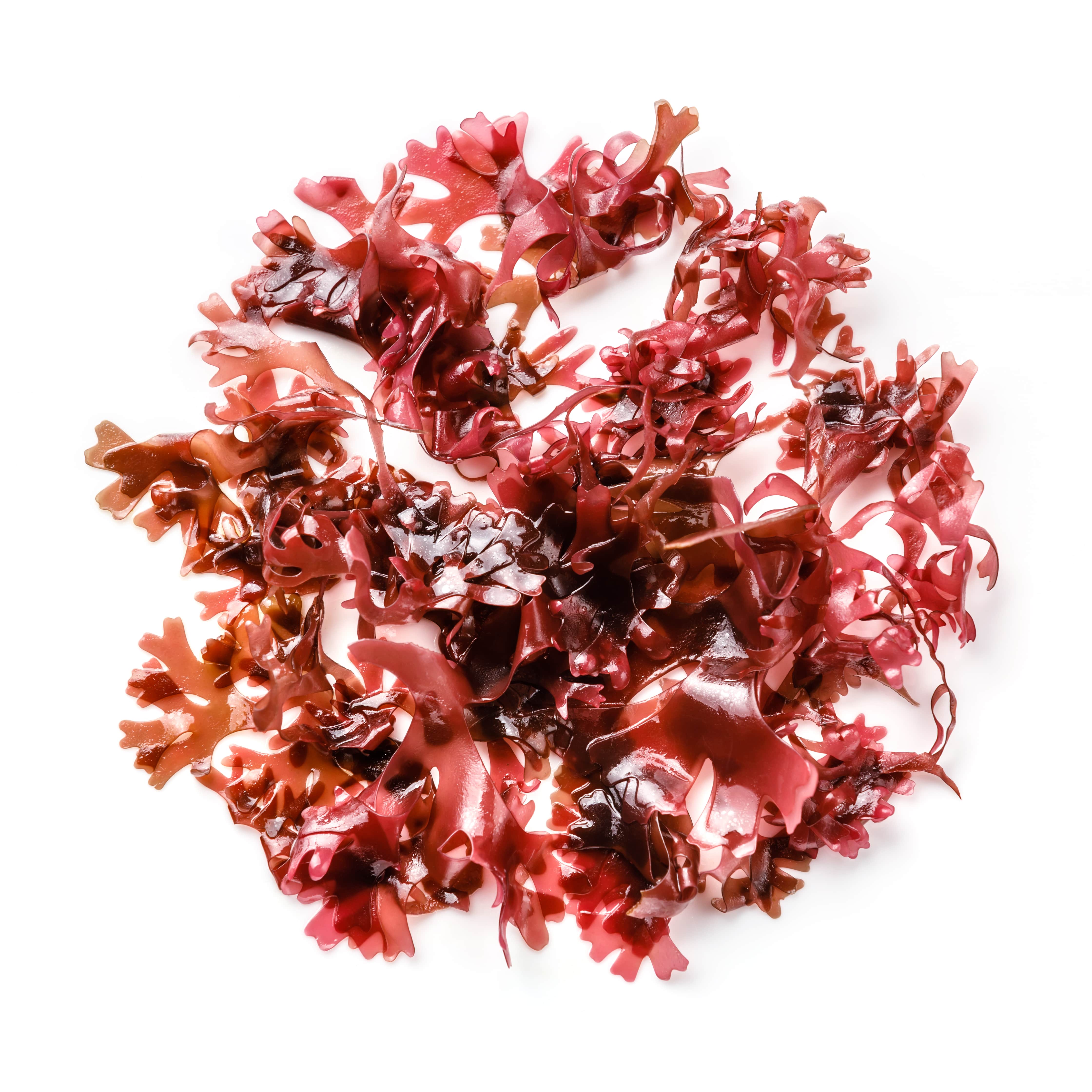 Crédits photo: ScenTree SAS
Latin name :

Palmaria palmata L.
Botanical profile :

Palmaria palmata L. is a seaweed of the Palmariaceae family and the Palmaria genus
Geographic origin :

Mainly cultivated in Brittany (France) coast. It is however possible to find the Red Seaweed in all the Northern Atlantic.
Chemotypes :

Data not available.
Extraction process :

CO2 extraction directly from fresh seaweed
Major Components :

Palmitic acid
Myristic acid
Coumarin
Isoeugenol
Crédits photo: ScenTree SAS

Uses in perfumery :

This algae is mainly used in the food industry. It is also very popular in the cosmetic industry in health and body treatment. Its use in perfumery is quite recent and because of its intensity, it gives a fresh marine character to fragrance composition.

Other comments :

Know for its moisturising and mineralising properties.Its richness in proteins and antioxidants also helps prevent degenerative diseases.

Volatility :

Base

Appearance :

Dark green paste

Stability :

Price Range :

Donnée indisponible.

Aromatherapy :

Informations provided below are taken from reference works in aromatherapy. They are given for information purposes only and can not constitute medical information, nor engage the responsibility of ScenTree.

The components of seaweed oil have global anticoagulant, anticancer, hypocholesterolemic, antioxidant effects, and play a role in the prevention of various chronic diseases.
EINECS number :

607-053-4

FEMA number :

Donnée indisponible.

Allergens :

This ingredient does not contain any allergen.

IFRA :

This ingredient is not restricted
To learn more about IFRA's standards : https://ifrafragrance.org/safe-use/library
ScenTree is solely responsible for the information provided here.