CAS N° :
8002-31-1
Balsamic Ambery > Gourmand > Coumarinic > Animalic > Roasted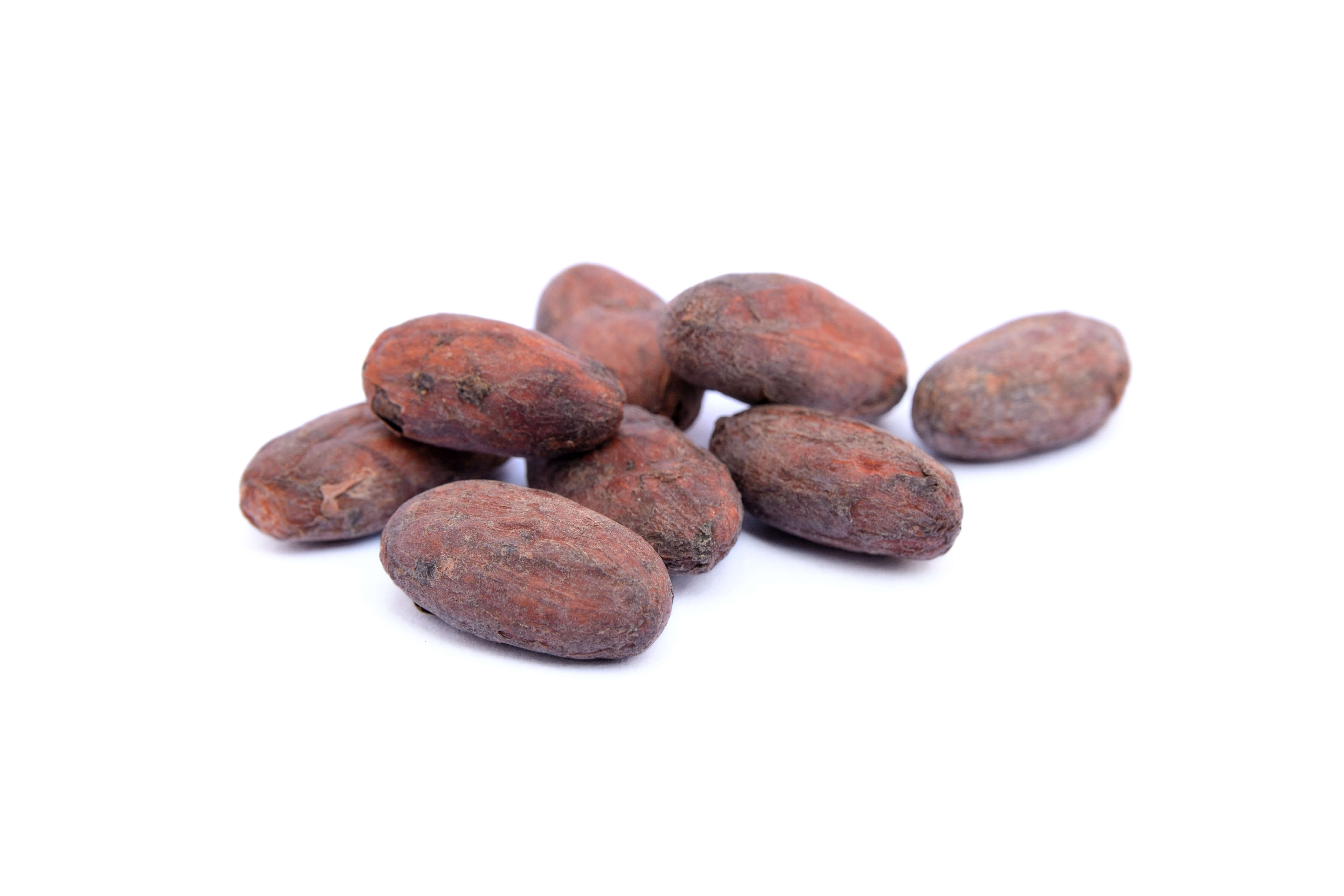 Crédits photo: ScenTree SAS
Latin name :

Theobroma cacao
Botanical profile :

Cocoa tree is a tree of the Malvaceae family and the genus Theobroma.
Geographic origin :

Originally from Mexico, the cocoa tree was first domesticated three millennia ago by local civilizations. Today, it is grown mainly in Ivory Coast, Ghana and Ecuador. Ivory Coast represents about 30% of the world's cocoa production.
Chemotypes :

The genus Theobroma contains about fifteen species. The most cultivated of these is the cocoa tree. The other trees also give birth to pods (fruits), but which beans have less interest. Among them : Theoborma bicolor (grown in South America), Theobroma grandiflorum (grown in South America).
Extraction process :

Cocoa harvesting is a major issue in some African countries, and is the main source of agricultural income in countries such as Ivory Coast, among others.
Cocoa cultivation requires a well-drained soil, in tropical, rainy, poorly lit forests, and takes place in low-altitude hills (less than 1000 metres) during autumn and winter.
It can measure 10 to 15 metres in height and is generally cut to about 7 metres to facilitate its cultivation. Some 100,000 flowers can grow from the trunk of the tree, but few of them give birth to fruits (pods). The crop yield of a cocoa tree is optimal when it is 6 to 7 years old on average. Pods weighing 400 g and 15 to 20 cm long can be born on the branches and directly on the trunk of the tree. A tree can give birth to an average of 150 pods per year, used to produce 6 kg of cocoa. A pod is considered mature if it has a yellow-orange hue.
The pods are harvested by cutting them at their base. For high pods, sticks equiped with a blade are used. Once on the ground, the pod is opened in half with a long knife, and the beans are detached from the inside of the pod, and placed on banana leaves. Once brought back to the factory, they are arranged in thick layers, separated by banana leaves, in a wooden box, for a few days. This leads to maceration and a first development of the aromatic compounds of the beans. Once this first maceration is completed, the beans are dried in the sun on large pallets and regularly turned over. They are finally stored in canvas bags to be brought to Europe for roasting and extraction.
The beans are cleaned, sensitized on a vibrating plate to make the shells crumbly, sieved to separate the shell from the grain. Roasting is carried out between 100 and 140°C, to dry the seed, evaporate its volatile acids and above all develop the aromatic compounds of cocoa. Finally, the beans are ground to powder by a grinding phase before extraction.
Extraction is done by contacting the ground seeds with a volatile solvent such as cyclohexane. After filtration and evaporation of the solvent, the cocoa concrete is recovered and solubilized in alcohol. A cooling of the alcohol, called chilling, precipitates the cocoa waxes to keep only the fragrant compounds of this seed: the absolute.
A cocoa absolute can be discoloured by distillation, with no much effect on its olfactory characteristics.
Major Components :

Very complex composition. Majoritary cocoa powder aromatic compounds :
Acetic acid
3-methylbutanal
2-methylbutanal
3-methylbutanoic acid
Phenylacetic acid
Phenyl Acetaldehyde
Methylpropanoic acid
Crédits photo: ScenTree SAS

Uses in perfumery :

Used in gourmand chocolate notes, to accompany amber and floral notes and give them sensuality and a foody facet.

Other comments :

In Indonesia and Brazil in particular, pepper plantations are gradually being replaced by cocoa plantations, which are less sensitive to diseases that can contaminate pepper trees.
Cocoa beans are rich in flavonols, which allow them to remain rich in antioxidants, despite the temperature conditions imposed on them during roasting.
In Ivory Coast, cocoa is responsible for nearly two thirds of the country's trade revenues.

Volatility :

Base

Appearance :

Brown liquid

Stability :

Stable in perfumes and diverse functional bases

Price Range :

€€€€

Aromatherapy :

Informations provided below are taken from reference works in aromatherapy. They are given for information purposes only and can not constitute medical information, nor engage the responsibility of ScenTree.

Cocoa contains flavonoids, helping to manage stress, tension and certain heart diseases.
EINECS number :

84649-99-0

FEMA number :

Donnée indisponible.

Allergens :

This ingredient does not contain any allergen.

IFRA :

This ingredient is not restricted
To learn more about IFRA's standards : https://ifrafragrance.org/safe-use/library
ScenTree is solely responsible for the information provided here.