Tobacco Absolute
Naturelle
CAS N° :
8037-19-2
Burnt Leather > Leather > Tobacco > Animalic > Honeyed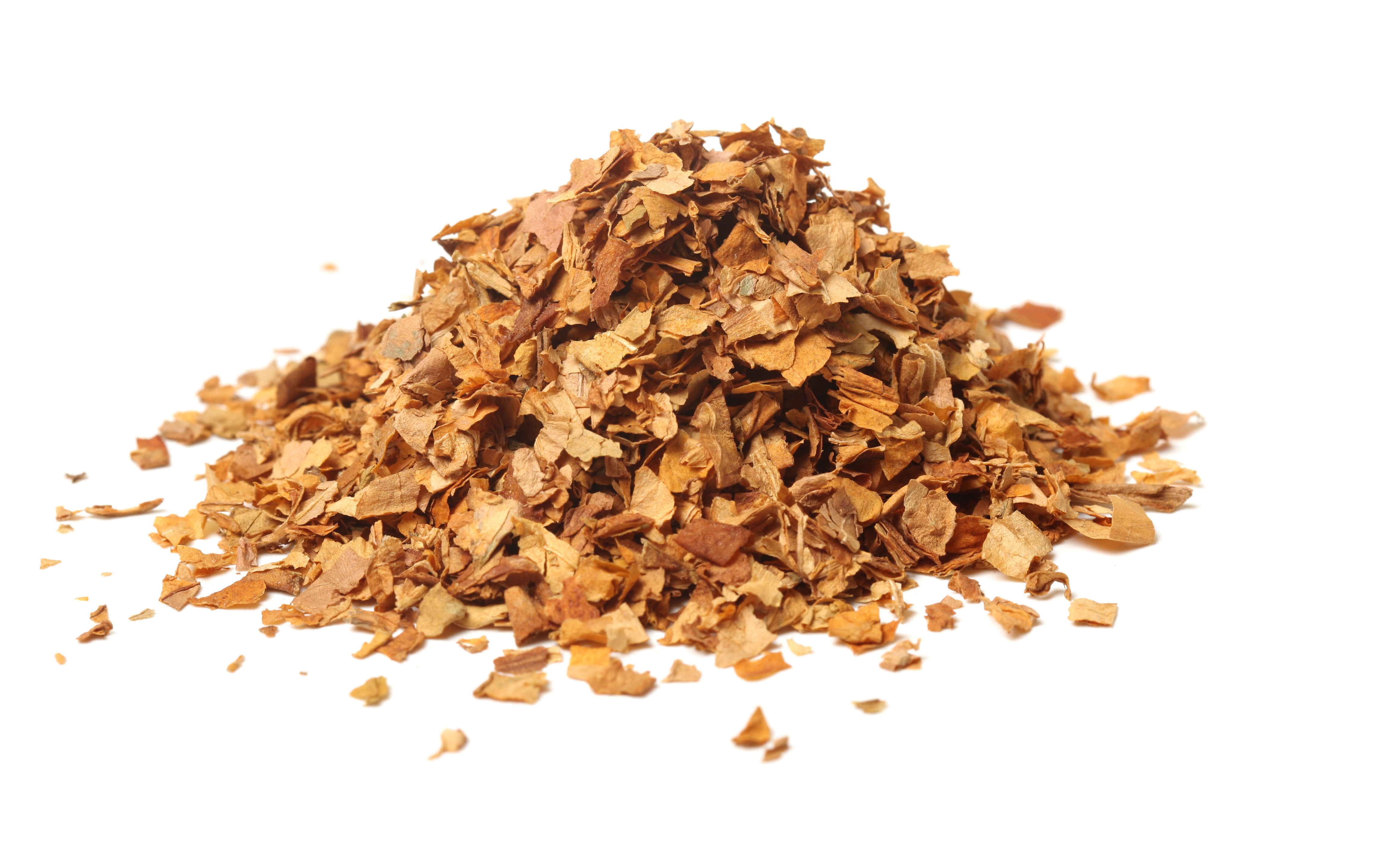 Crédits photo: ScenTree SAS
Latin name :

Nicotiana tabacum
Botanical profile :

Tobacco is an annual herbaceous plant from the Solanaceae family and the genus Nicotiana.
Geographic origin :

USA (Virginia), Bulgaria, China, India, Brazil
Chemotypes :

A few tobacco varieties are repoted :
Light tobacco (or Virginian tobacco) : Nicotiana tabacum brightleaf - Nicotiana tabacum Burley
Brown tobacco : Nicotiana tabacum Maryland and Nicotiana tabacum Kentucky
Oriental tobacco
Extraction process :

Tobacco is a 50 cm to 1.5 metres high robust, annual herbaceous plant.
It is the residues of tobacco leaves, unusable for cigarette manufacture, which are used to prepare tobacco absolute. It is obtained in two stages: an extraction with volatile solvents (hexane or petroleum ether) to obtain a concrete, followed by a washing of this same concrete with Ethanol to remove the waxes and obtain the absolute after chilling and filtration.
Major Components :

Nicotine
Palmitic Acid
Linoleic Acid
Crédits photo: ScenTree SAS

Uses in perfumery :

Tobacco Absolute is generally used to bring an animalic, leather and ambery note, to support base notes. It also brings warmth and depth. Its use is often limited by its high cost. Thus, is it rarely found in compositions.

Other comments :

This ingredient was first highlighted in 1919 with the launching of ''Tabac Blond '', by Caron (Ernest Daltroff)

Volatility :

Base

Appearance :

Viscous to pasty dark brown liquid

Stability :

Stable in perfumes and diverse functional bases

Price Range :

€€€€

Aromatherapy :

Informations provided below are taken from reference works in aromatherapy. They are given for information purposes only and can not constitute medical information, nor engage the responsibility of ScenTree.

Wether in a cigarette or in its Absolute form, Nicotiana tabacum is not recommended for use as a medicinal plant.
EINECS number :

639-671-5

FEMA number :

Donnée indisponible.

Allergens :

This ingredient does not contain any allergen.

IFRA :

This ingredient is not restricted
To learn more about IFRA's standards : https://ifrafragrance.org/safe-use/library
ScenTree is solely responsible for the information provided here.