CAS N° :
8007-20-3
Herbal > Agrestic > Terpenic > Zesty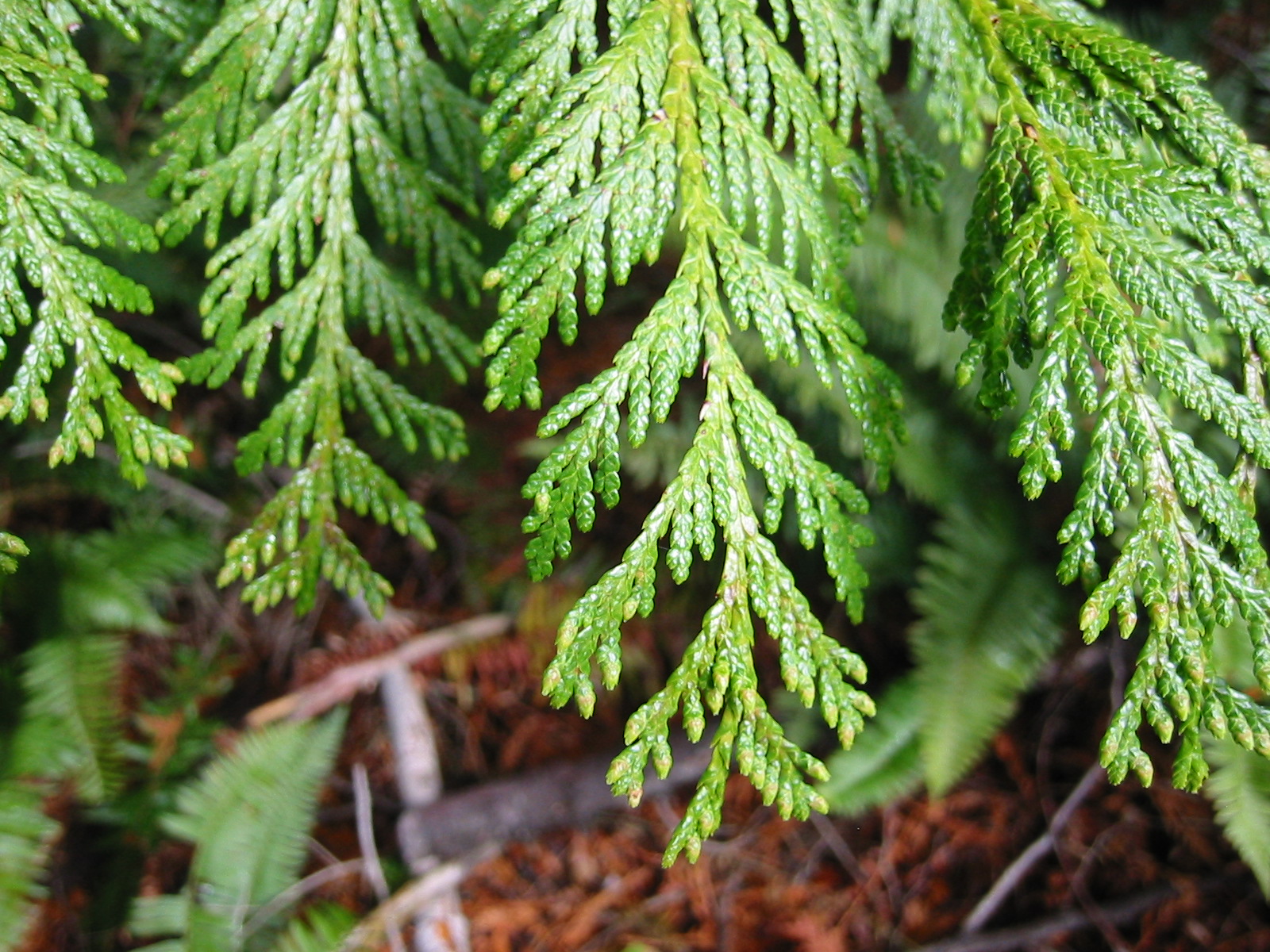 Crédits photo: ScenTree SAS
Latin name :

Thuja occidentalis
Botanical profile :

The cedar cultivated here is actually of the Cupressaceae family and of the genus Thuja.
Geographic origin :

Originally from northeastern North America, Thuya occidentalis is mainly cultivated in Canada, the United States, the Balkans and Lapland.
Chemotypes :

There are several trees of the genus Thuja, cultivated in the world, especially for the smell of their wood and leaves:
Thuya plicata has an essential oil from its wood, very rich in tropolones.
Thuya orientalis has an essential oil containing a high level of Alpha-Pinene.
Tetraclinis articulata provides an essential oil recognized for its anti-tumour properties.
Thujopsis dolobrata (called hiba) is found in Japan.
Viota orientalis (called biota) is very present in Asia, from Iran to Korea.
Extraction process :

This cedar, also called white cedar, is actually not a cedar of the genus Cedrus: it is a Thuja. Thujas are small trees whose leaves are famous for their smell and for their secretion of thujone and fenchone.
The leafy twigs are cut to dry. Once dried, they are placed in a distillation tank to be extracted by steam distillation under a high pressure. The vapours are refrigerated to condense the water and the essential oil, finally separated in a florentine vase, to collect the essential oil of cedar leaf.
The oil may be subject to some reprocessing after the extraction, especially to reduce its rate of thujones. After that, the olfactory characteristics are no longer the same.
Major Components :

Alpha-Thuyone (50-60%)
15-Beyerene (8-14%)
Fenchone (7-11%)
Beta-Thuyone (6-9%)
Sabinene (3-8%)
Bornyl Acetate (3-6%)
Rimuene (1-11%)
Terpinen-4-ol (2-3%)
Crédits photo: ScenTree SAS

Uses in perfumery :

Used to bring an aromatic, fresh and terpenic note to woody notes among others. Used in small quantities due to its high toxicity.

Other comments :

Due to its high content of Alpha-Thuyone and Beta-Thuyone, the Cedarleaf EO is highly toxic. It also serves to extract these molecules in their natural state (it is one of the so called ''thujone '' essential oils) such as Camphorated Wormwood EO or Wormwood EO among others.

Volatility :

Head/Heart

Appearance :

Colorless to pale yellow liquid

Stability :

Solubility issues in perfumes
The terpenes identified in this raw material can polymerize when they are oxidized

Price Range :

€€€

Aromatherapy :

Informations provided below are taken from reference works in aromatherapy. They are given for information purposes only and can not constitute medical information, nor engage the responsibility of ScenTree.

Because of its neurotoxicity, the essential oil of cedar leaf is very little used in aromatherapy.
EINECS number :

91770-83-1

FEMA number :

2267

Allergens :

This ingredient does not contain any allergen.

IFRA :

This ingredient is restricted by IFRA

Annexe I :

Some regulated synthetic ingredients are found in nature and in certain proportions in natural ingredients. This presence in nature has to be taken into account when calculating limits of use recommended by the IFRA. In case you do not know these concentrations, you can use the ones estimated by the IFRA. Here they are :

List of regulated compounds contained in this ingredient
Regulated ingredient name
CAS N°
Estimated Concentration
beta-Thujone
471-15-8
10
alpha-Thujone
546-80-5
55
Thujone
76231-76-0; 1125-12-8
65

This ingredient is not restricted for the 48th amendment
To learn more about IFRA's standards : https://ifrafragrance.org/safe-use/library
ScenTree is solely responsible for the information provided here.