CAS N° :
90064-00-9
Herbal > Minty > Fatty > Sulfuric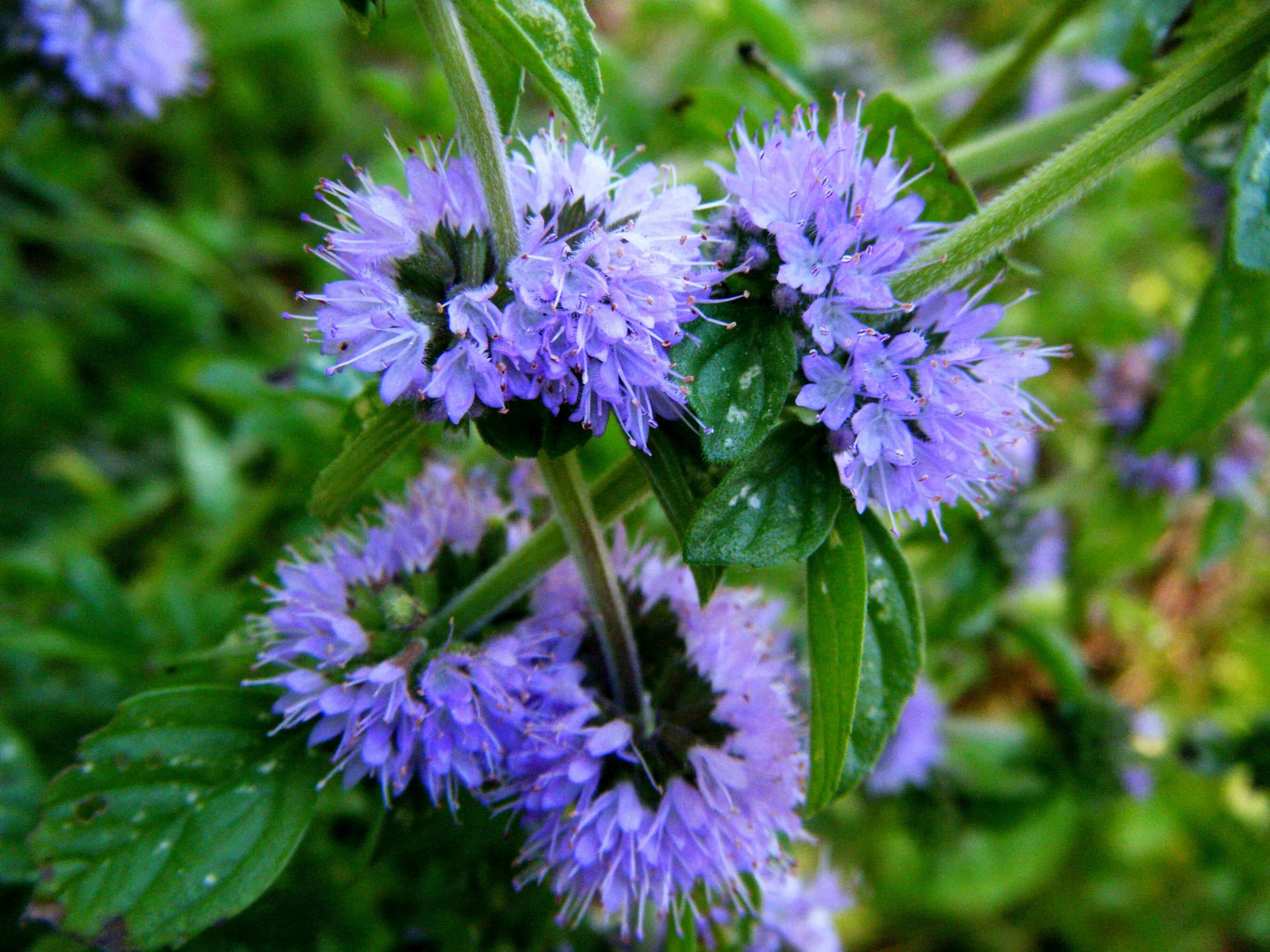 Crédits photo: ScenTree SAS
Latin name :

Mentha pulegium
Botanical profile :

Mint is a perennial herbaceous plant belonging to the Lamiaceae family and the genus Mentha.
Geographic origin :

Native to Europe, Northern Africa and temperate Asia, this plant is still cultivated there for perfumery.
Chemotypes :

There are more than 30 varieties of mint, all of which grow in the temperate and subtropical regions of the globe.
In perfumery, it is possible to find several of these varieties that can be grouped according to their major components:
The Carvone mints: Spearmint EO (Mentha spicata), horse mint EO (Mentha longifolia).
The Menthol mints: Peppermint EO (Mentha piperita), Corn Mint EO (Mentha arvensis).
The Pulegone mints: Pennyroyal EO (Mentha pulegium).
The Linalool mints: Bergamot Mint EO (Mentha citrata), also called ''Eau de cologne mint ''.

Pennyroyal has two major chemotypes: one contains 75 to 95% Pulegone, the other contains 50% Pulegone and 45% Menthone®. Pennyroyal has a very fresh and sulfuric smell, due to the presence of Pulégone in its composition. It has olfactory similarities with Buchu EO, which is less camphorated. Mint is one of the easiest plants to hybridize: you only need to plant two mint plants side by side to see a new variety appear.
Extraction process :

Mint gets its essential oil from its leaves. The mint fields contain thousands of plants, which can also be experimented with, by crossing two species of mint to easily obtain a new one. Before cultivation, strong drainage is necessary, under sunny weather. During cultivation, it is usually possible to harvest two crops from each plant. The plants are mowed just before flowering and then dried for 2 to 4 hours. The essential oil is extracted by steam distillation for about 2 hours. It is recovered at the outlet of the condenser by decanting in a florentine flask.
Major Components :

Pulegone (55-95%)
Menthone® (1,5-30%)
Isomenthone (5-20%)
3-Octanol (≈2%)
Crédits photo: ScenTree SAS

Uses in perfumery :

Pennyroyal is used to bring a fresh aromatic note for the perfume head note, giving a powerful and icy signature.

Other comments :

Compared to other mints, pennyroyal is very hardy, and can grow in very poor soils. Its flowers are recognizable by their purple color.
It is used as a natural pesticide against the invasion of aphids on other leaves.
Pennyroyal used in perfumery is native to Europe. It should not be confused with the American Pennyroyal (Hedeoma pulegioides).
Pennyroyal must not be used in excess, as it is toxic. 2 drops in a quarter of a litre of water is sufficient for use in aromatherapy for example (LD50 = 0.4g/kg).

Volatility :

Heart

Appearance :

Colorless liquid

Stability :

Terpenes in this essential oil may polymerize under high oxydation.

Price Range :

€€€

Aromatherapy :

Informations provided below are taken from reference works in aromatherapy. They are given for information purposes only and can not constitute medical information, nor engage the responsibility of ScenTree.

Pennyroyal has anti-catarrhal, mucolytic and tonic properties. It is therefore recommended in cases of hepato-biliary insufficiency (deficit of white blood cells), cholecystitis (inflammation of the gallbladder), tracheobronchitis (inflammation of the trachea and bronchi) and dysmenorrhea (gynaecological pain).
EINECS number :

290-061-1

FEMA number :

Donnée indisponible.

Allergens :

This ingredient does not contain any allergen.

IFRA :

This ingredient is not restricted
To learn more about IFRA's standards : https://ifrafragrance.org/safe-use/library
ScenTree is solely responsible for the information provided here.
Do you sell any of the raw materials? Would you like to let our users know?
Send an email to fournisseurs@scentree.co to learn about our advertising opportunities.