Juniper leaves EO
Naturelle
CAS N° :
8002-68-4
Herbal > Terpenic > Cool Spices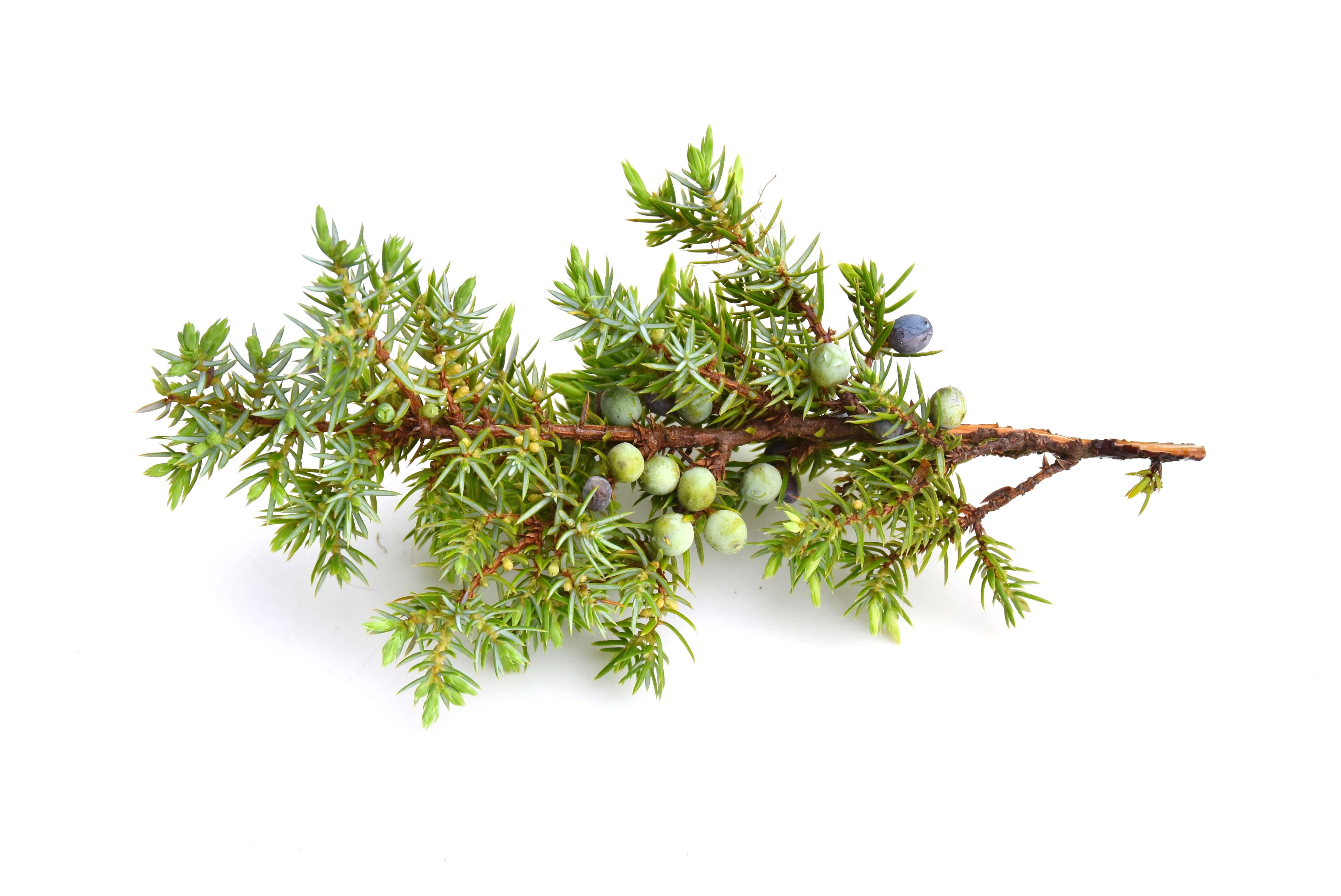 Crédits photo: ScenTree SAS
Latin name :

Juniperus communis L
Botanical profile :

Juniper belongs to the Cupressaceae family and to the Juniperus genus.
Geographic origin :

It can be found in abundance throughout Europe but also in the USA as well as in Central Asia and North Africa. Cultivation for perfumes are mainly in Macedonia and Bulgaria.
Chemotypes :

There are about 600 different species of conifers- among them is the Juniperus genus.
A few species of the Juniperus genus are used in perfumery, the most commonly encountered are Cedarwood Virginia EO (Juniperus virginiana), Cedarwood Texas EO (Juniperus mexicana) and Cade EO (Juniperus Oxycedrus).
Finally, there are other species of juniper, such as the dwarf juniper (Juniperus alpina), from the Alps and the Corsican montains, cultivated for its branches, the Himalayan juniper (Juniperus indica) or the thuriferous juniper (Juniperus thurifera), among others.
Extraction process :

Juniper (Juniperus Communis) is a tree containing essential oil in its branches as well as in its berries. The production of Juniper leaves EO is much rarer than Juniper Berry EO. This is because the essential oil from the berries is a by-product of the production of Gin, the popular spirit. However, to obtain the essential oil from the branches, the process is different as the extraction is done on the branches AND the berries by hydrodistillation. The yield is between 2 and 5%. This makes a difference to the process because the presence of branches prevents the production of gin, the main reason for the cultivation of this tree.
Major Components :

Data not available.
Crédits photo: ScenTree SAS

Uses in perfumery :

Data not available.

Other comments :

The juniper berries are part of the composition of Gin.

Volatility :

Head/Heart

Appearance :

Colorless liquid

Stability :

The esters identified in this raw material can form their corresponding acid in stability tests
The terpenes identified in this raw material can polymerize when they are oxidized-
Caution: this EO is not soluble in alcohol- making it very complex to use in fine perfumery-

Price Range :

Donnée indisponible.

Aromatherapy :

Informations provided below are taken from reference works in aromatherapy. They are given for information purposes only and can not constitute medical information, nor engage the responsibility of ScenTree.

The properties of Juniper lie mainly in its berries. Please refer you to the properties of Juniper Berry EO.
EINECS number :

616-801-9

FEMA number :

2604

Allergens :

This ingredient does not contain any allergen.

IFRA :

This ingredient is not restricted
To learn more about IFRA's standards : https://ifrafragrance.org/safe-use/library
ScenTree is solely responsible for the information provided here.
Do you sell any of the raw materials? Would you like to let our users know?
Send an email to fournisseurs@scentree.co to learn about our advertising opportunities.