Curcuma zanthorrhiza extract
Naturelle
CAS N° :
89998-05-0
Herbal > Agrestic > Anisic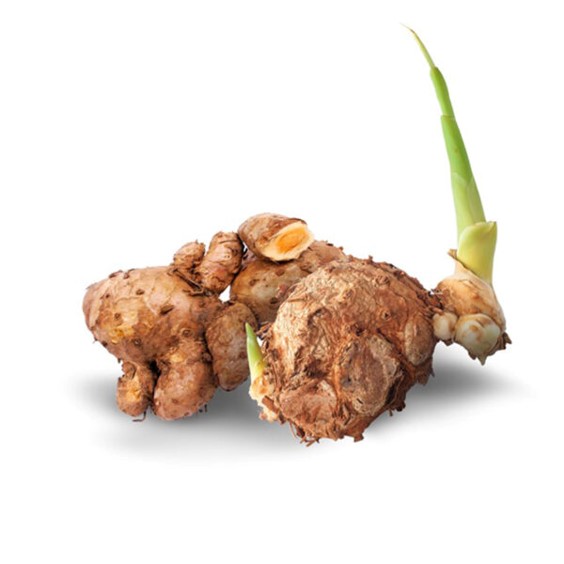 Crédits photo: ScenTree SAS
Latin name :

Curcuma zanthorrhiza
Botanical profile :

Curcuma is a flowering plant belonging to the Zingiberaceae family and the Curcuma genus.
Geographic origin :

This variety of turmeric is native to the island of Java in Indonesia. It is however possible to find it in Malaysia, Thailand and the Philippines. To a lesser extent, this plant grows in Vietnam, Cambodia or Japan.
Chemotypes :

There are about eighty species of turmeric, however Curcuma zanthorrhiza represents a tiny fraction of the genus. The most common one is Curcuma Longa (Curcuma Longa EO) which accounts for the overwhelming majority of the extracted qualities. Indeed, this one is mainly used as a spice, the production volumes are therefore very important. It is also possible to find other varieties such as Curcuma aromatica, Curcuma domestica, Curcuma zedoafia, Curcuma caesia and Curcuma amada.
Extraction process :

This plant is cultivated for its rhizome. Once the plant is harvested, the rhizome is separated and washed to remove any residual soil. It is then polished and ground into powder. This is similar to the treatment performed on Ginger EO. At this stage, two types of extraction are possible. Either by extraction with a volatile solvent to obtain an oleoresin ( which is the most common case as it gives a better yield, around 10-15%) or to obtain an essential oil.
Major Components :

Data not available.
Crédits photo: ScenTree SAS

Uses in perfumery :

Data not available.

Other comments :

There is in Turmeric oil a compound called Curcumin that can be used as a precursor for natural vanillin. This compound is also responsible for the yellow orange color of turmeric.

Volatility :

Heart

Appearance :

Yellow liquid

Stability :

Price Range :

Donnée indisponible.

Aromatherapy :

Informations provided below are taken from reference works in aromatherapy. They are given for information purposes only and can not constitute medical information, nor engage the responsibility of ScenTree.

Data not available.
EINECS number :

289-742-6

FEMA number :

Donnée indisponible.

Allergens :

This ingredient does not contain any allergen.

IFRA :

This ingredient is not restricted
To learn more about IFRA's standards : https://ifrafragrance.org/safe-use/library
ScenTree is solely responsible for the information provided here.