Castoreum Resinoid
Natural
CAS N° :
8023-83-4
Musky Animalic > Animalic > Leather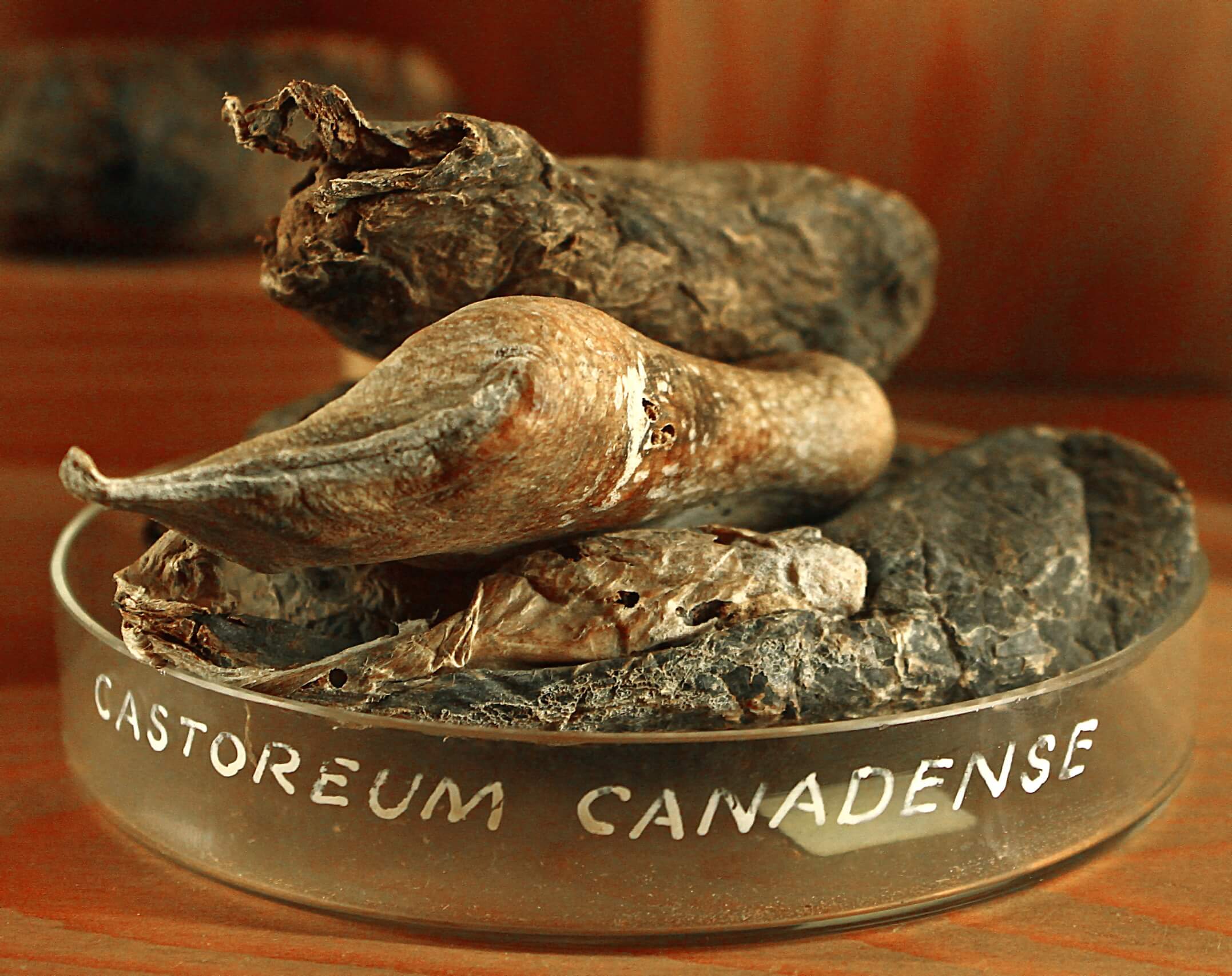 Crédits photo: ScenTree SAS
Latin name :

Castor fiber, Castor canadensis
Botanical profile :

The beaver is an animal of the Castoridae family and of the genus Castor.
Geographic origin :

Beavers killed to extract the bags are coming from Siberia and Canada (particularly from the Hudson Bay area).
Chemotypes :

The Siberian castoreum pocket quality is known to be better than the Canadian one.
Extraction process :

Castoreum results from the extraction of a secretion located in the pocket of the American or European beaver, located near its anus. The beaver uses this secretion, in combination with its urine, to mark its territory and coat himself with an impervious layer to dive into the water. This pocket is both present in the male and the female. The beaver must be killed in order to collect the secretion pocket.
The resinoid results from drying the pocket for one to two years, grinding and then dyeing it in the alcohol. This dyeing is generally carried out by mixing about 20 parts of alcohol by weight depending on the mass of the bags. A small amount of potash can be added to promote the extraction. The overall yield of the extraction is relatively high: 45 to 75% castorum resin is soluble in alcohol.
Sometimes, the pockets drying is done with the smoke of a wood fire. This practice gives the extract a smokier and more violent smell, bringing it closer to the birch tar note.
The castoreum resinoid can be distilled to be bleached, without a great olfactory deterioration.
Major Components :

Benzoic Acid
Gaiacol
Creosol
Castorine
Cinnamic Acid
Crédits photo: ScenTree SAS

Uses in perfumery :

Useful in oriental, chypre and leather fragrances. Gives power, strength and tenacity. To be associated with certain flowers such as Tuberose Absolute.

Other comments :

In the state of Ontario, in Canada, a trapper can receive $ 10 to $ 40 for bringing a pouch containing the substance to the Ontario Trappers Association.
Nowadays, the use of castoreum in perfumery is very regulated, this raw material tends to be replaced by the internal bases of the perfumery companies.

Volatility :

Base

Appearance :

Brown paste

Stability :

Solubility issues in perfumes
Stable oil in perfumes and in diverse functional bases

Price Range :

€€€€

Aromatherapy :

Informations provided below are taken from reference works in aromatherapy. They are given for information purposes only and can not constitute medical information, nor engage the responsibility of ScenTree.

In the past, castorum resin was used to treat ear, head, sciatica pains or epileptic seizures. In the 18th century, castoreum was also used to treat brain diseases, vertigo and stomach cramps.
EINECS number :

232-427-5

FEMA number :

2261

Allergens :

This ingredient does not contain any allergen.

IFRA :

This ingredient is not restricted
To learn more about IFRA's standards : https://ifrafragrance.org/safe-use/library
ScenTree is solely responsible for the information provided here.