Amber Xtreme®
Synthétique
CAS N° :
476332-65-7- 647828-16-8
Woody > Ambery Woods > Cedar > Ambergris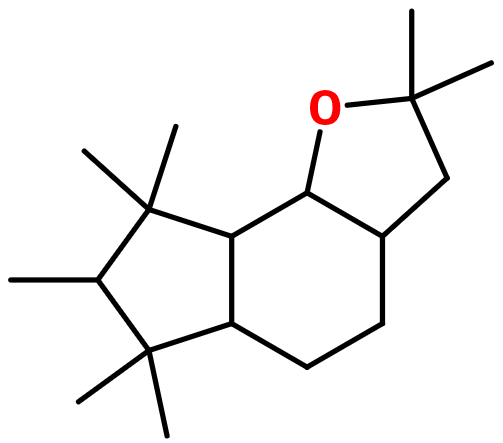 Crédits photo: ScenTree SAS
Other names :

Amberxtreme ; Amberextreme ; Amber extreme ; Cashmeran velvet ; Decahydro-2,2,6,6,7,8,8-heptamethyl-2H-indeno(4,5-b)-furan ; 2,2,7,7,8,8-heptamethyl-3a,4,5,5a,7,8a,8b-octahydrocyclopenta(g)(1)benzofuran
Volatility :

Base
Uses in perfumery :

Amber Xtreme® is a molecule used for its power in numerous perfumes, to boost a woody note and enhance its perfomance. For example, it can be used in modern schemes including a woody note as tobacco, leather, sometimes fruity and floral accords.
Natural availability :

Amber Xtreme® is not found in nature, et is thus not extracted.
Year of discovery :

Discovered in 2001
Other comments :

The structure proximity of this molecule with Cashmeran® can explain the olfactive link between those two molecules. Both have a musky and earthy facet, and provoke a camphorated effect. Amber Xtreme® is nevertheless more woody than Cashmeran®.
Amber Xtreme® is distinctive from other dry woody notes as Karanal® thanks to its performance and stability.
Price Range :

€€€€
Stability :

Stable in perfumes and diverse functional bases, except liquid bleach.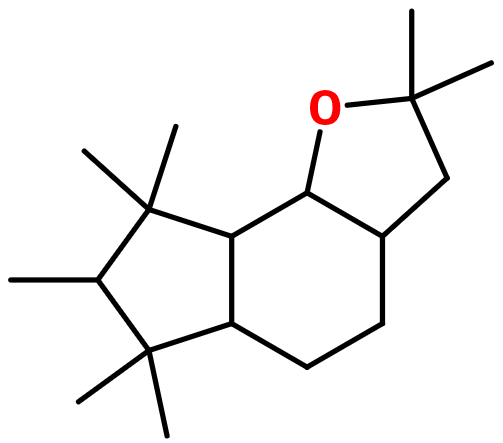 Crédits photo: ScenTree SAS
Molecular formula :

C18H32O

Molecular Weight :

264,45 g/mol

Density :

0,94

Flash Point :

128°C

Fusion Point :

Donnée indisponible.
Appearance :

Colorless liquid

Log P :

7,1

Boiling Point :

Donnée indisponible.

Detection Threshold :

Donnée indisponible.
Synthesis route :

Data not available.
Synthesis precursor :

Amber Xtreme is not used to synthesize another molecule used in perfumery.
Isomerism :

During its synthesis, Amber Xtreme® is giving birth to two isomers. The furanic cycle is in two different positions. Both compounds are not used individually for perfumes.
EINECS number :

449-360-4

FEMA number :

Donnée indisponible.

JECFA number :

Donnée indisponible.

FLAVIS number :

Donnée indisponible.

Allergens :

This ingredient does not contain any allergen.

IFRA :

This ingredient is not restricted
To learn more about IFRA's standards : https://ifrafragrance.org/safe-use/library
ScenTree is solely responsible for the information provided here.
Do you sell any of the raw materials? Would you like to let our users know?
Send an email to fournisseurs@scentree.co to learn about our advertising opportunities.