CAS N° :
68916-60-9
Woody > Smoky Woods > Vetiver > Earthy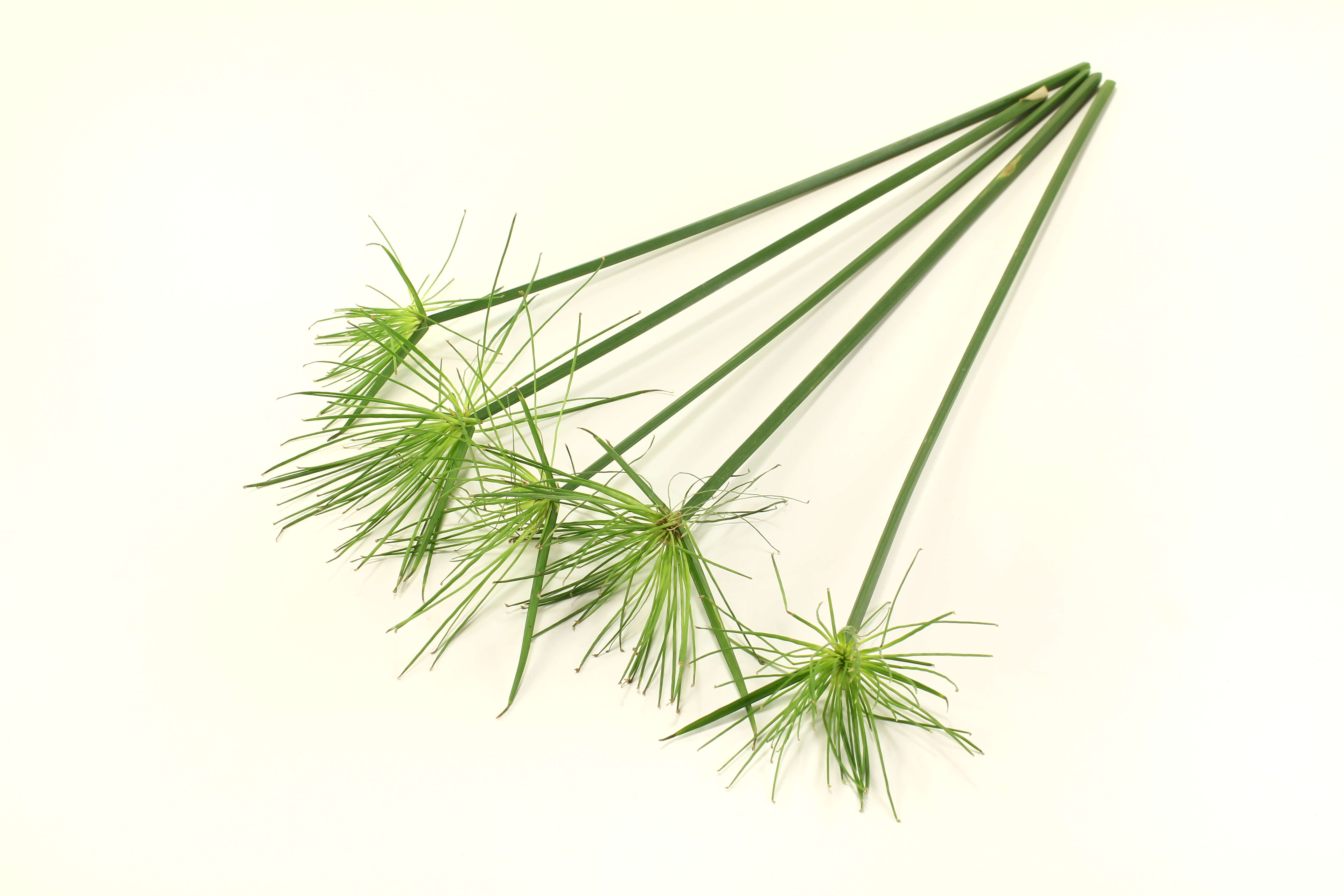 Crédits photo: ScenTree SAS
Latin name :

Cyperus scariosus
Botanical profile :

Papyrus is a herbaceous plant belonging to the Cyperaceae family, and to the genus Cyperus, as cypriol.
Geographic origin :

Native to wet african regions, papyrus was previously cultivated on the Nile delta, in Egypt, for paper production. It is now cultivated in majority in subsaharian Africa, in its most wet regions, and even in South Africa.
Chemotypes :

The genus Cyperus contains more than 700 spieces. Papyrus is much less cultivated for perfumery than cypriol (Cypriol EO). Cyperus rotundus also is to be distinguished, because it is cultivated for its use in aromatherapy, in India. Cypriol (Cyperus scariosus) remains the most used plant of this genus in perfumery, for its earthy character.
Extraction process :

Papyrus is a high stemed plant, which can reach 3 to 5 meters high. The top of the plant is made of a range of long and thin leaves. This plant grows very quickly. Its multiplication is made naturally, thanks to its rhizome length, or by natrual polination. Papyrus usually grows with an immerged rhizome in regions with a great sunny weather. To improve its culture yield, it can be placed under a greenhouse, because it can't handle cold. As for Cypriol EO, it is its rhizome that is extracted by hydrodistillation.
For harvesting the plant, the leaves are grouped together before uprooting it. The roots are shaken by hand to remove some of the soil, then transported to the essential oil production plant. There they are washed and dried in the sun, removing all the remaining soil and developing the aromatic potential of the root.
Extraction is done using pressurized steam, taking the aromatic molecules from the plant to the top of the distillation column. Refrigeration of the vapours liquefies them and allows the essential oil to be recovered in a Florentine flask, by settling over the water used for distillation.
Major Components :

Oxygenated monoterpenes (60-70%)
Sesquiterpenes (30-35%)
Oxygenated sesquiterpenes (2-3%)
Monoterpenes (≈2%)
Crédits photo: ScenTree SAS

Uses in perfumery :

Papyrus is used for the same reasons as Cypriol EO : to bring a spicy effect to woody notes as vetiver. It also can suggest an earthy note of vetiver, in association with other woods.

Other comments :

The term ''papyrus '' gave birth to the word ''paper ''.
During antique times, in Egypt, papyrus was used for the confection of rowing boats, paper, various objects and their roots were frequently eaten.

Volatility :

Base

Appearance :

Viscous orange to brown liquid

Stability :

The terpenes identified in this raw material can polymerize when they are oxidized

Price Range :

Donnée indisponible.

Aromatherapy :

Informations provided below are taken from reference works in aromatherapy. They are given for information purposes only and can not constitute medical information, nor engage the responsibility of ScenTree.

Papyrus does not have any use in aromatherapy.
EINECS number :

639-592-6

FEMA number :

Donnée indisponible.

Allergens :

This ingredient does not contain any allergen.

IFRA :

This ingredient is not restricted
To learn more about IFRA's standards : https://ifrafragrance.org/safe-use/library
ScenTree is solely responsible for the information provided here.