CAS N° :
8016-31-7
Spicy > Warm Spices > Orris Root > Earthy > Minty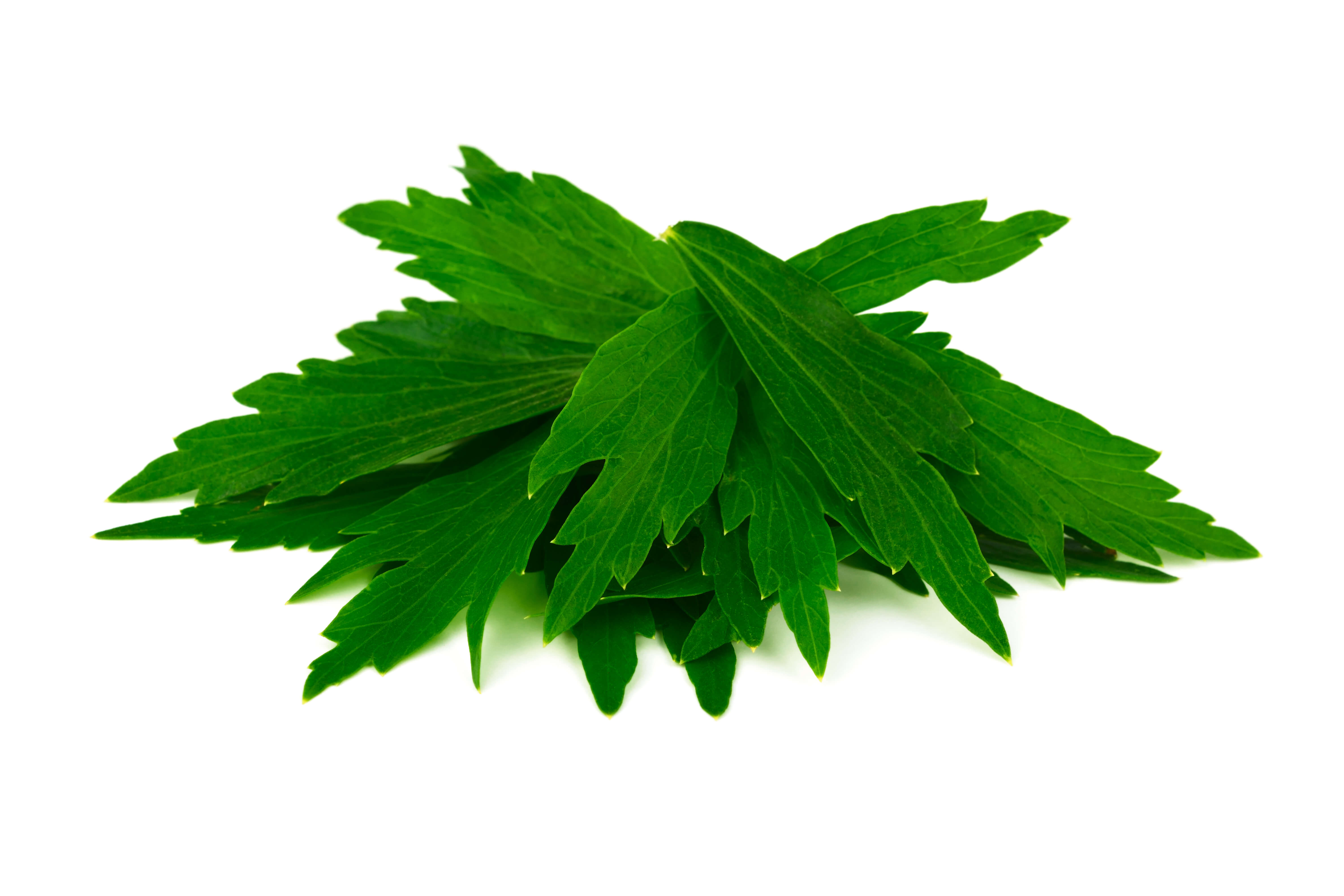 Crédits photo: ScenTree SAS
Latin name :

Levisticum officinale
Botanical profile :

Lovage is a herbal plant belonging to the Apiaceae family, as carrot (Carrot Seed EO) or angelica (Angelica Root EO), and to the genus Levisticum.
Geographic origin :

Originated from South-West Asia (Iran mountains among others), lovage has been naturalized in many other countries and is also cultivated in French Pyrenees, Alps, central Europe and in Caucasus.
Chemotypes :

Only lovage (Levisticum officinale) is used in perfumery and aromatherapy. Scotch lovage (Levisticum scoticum) also has a smell close to celery.
Extraction process :

Lovage is a perennial plant (it can resist to temparatures down to -35°C !) generally growing in altitude and sometimes reaching 2,5 metres high. The leaves can reach 50 to 60 centimetres long, and the root measures 40 to 50 cm. Three essential oils are commonly produced from this plant : Lovage Rhizome EO, Lovage Leaf EO and Lovage Seed EO, by descending production value and ascending price order.
Temperate climate regions (6 to 18°C) are the most likely for lovage culture, with strong sun exposure and abundant drainage. Sowing of the seeds is done in automn, to start harvesting one year later. Propagation can also be done by dividing the rhizome. Soils are fertilized thanks to nitrogen, phosphorous compounds and potassium dioxide.
Lovage plants are renewed every 3 to 4 years. Leaves appear only after two years of culture. They make it possible to harvest 4 kg of fresh leaves per year and per square metre from this period, e.g. 4 to 6 tons per hectare, leading to only 2 to 4 kg of essential oil. For seeds, 400 to 600 kg can be harvested every year, leading to 3 to 6 kg of essential oil. For the rhizomes, 6 to 8 tons per hectare are cultivated and 5 to 6 kg of oil can be obtained each year.
After being harvested, the leaves are dried up before steam distillation. Under pressure, steam enters the distillation tank and takes the odorous compounds from the leaves. Vapours are condensed on top of the column and the essential oil is recovered with a 0,5 to 1% yield by settlement over water in a florentine flask, which explains the price of the oil. Being rich in furocoumarins, lovage oil can be rectified to obtain a less toxic essential oil, as for Bergamot EO.
Major Components :

Terpinyl Acetate (50-70%)
Beta-Phellandrene (15-25%)
Cis-Lingustilide (4-12%)
Myrcene (1-5%)
Beta-Pinene (1-2%)
Crédits photo: ScenTree SAS

Uses in perfumery :

Lovage leaf gives a spicy effect in fresh compositions as colognes, used with aromatic notes. It hangs out wall with orris root notes, Osmanthus Absolute and minty notes.

Other comments :

Insects of the Liriomyza species are real threats for lovage cultivation. Larvae tunnel inside the leaves and stems to damage tissues. Meandering white and translucent trails can then be oberved on the foliage. Removal of the white leaves has to be carried out fequently.

Volatility :

Head/Heart

Appearance :

Colorless to pale yellow liquid

Stability :

Solubility issues in perfumes.
Terpinyl Acetate in this oil is quite unstable and may form its corresponding acid in stability, under the effect of heat.
Terpenes in this oil may polymerize under the effect of strong oxidation.

Price Range :

€€€€

Aromatherapy :

Informations provided below are taken from reference works in aromatherapy. They are given for information purposes only and can not constitute medical information, nor engage the responsibility of ScenTree.

Lovage leaves are note used in aromatherapy, on the contrary to seeds, whose oil has antitoxic, antipsoriasic and antiparasitic vertues. This oil is recommended in case of food poisonning, psoriasis and astheny (tiredness).
EINECS number :

84837-06-9

FEMA number :

2651

Allergens :

This ingredient does not contain any allergen.

IFRA :

This ingredient is not restricted
To learn more about IFRA's standards : https://ifrafragrance.org/safe-use/library
ScenTree is solely responsible for the information provided here.