Coffee robusta CO2
Naturelle
CAS N° :
97593-13-0
Woody > Roasted > Nutty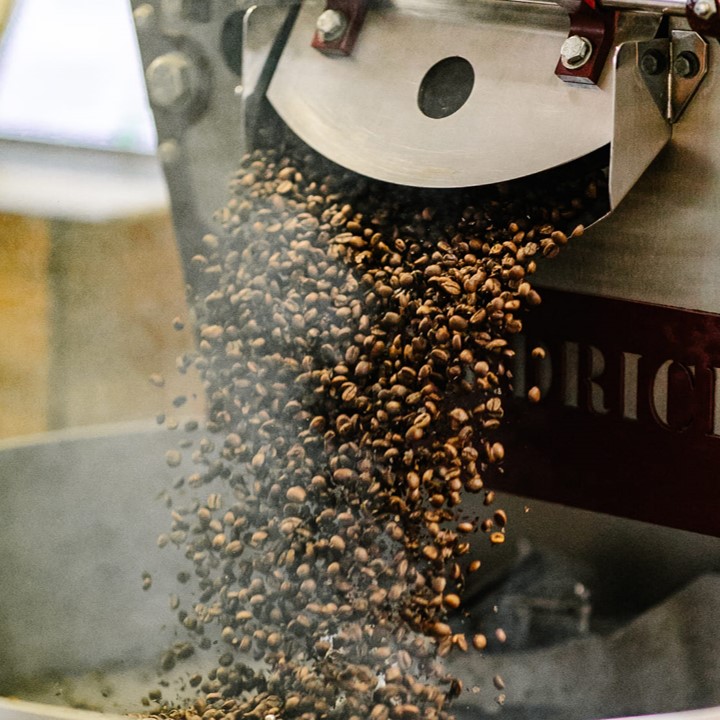 Crédits photo: ScenTree SAS
Latin name :

Coffea canephora
Botanical profile :

Coffea canephora (Robusta) is a tree belonging to the Rubaceae family. It belongs to the coffea gender
Geographic origin :

Native to Ethiopia (from the Kafa region - from where the tree takes its name) and tropical regions (Africa, Asia and South America), the coffee tree is now cultivated in a significant part of the world. Indeed, today there are more than 200 coffee producing countries, of which more than 70 have large-scale farms. Top 5 exporters in 2021 were, in order, Brazil / Vietnam / Colombia / Indonesia / Ethiopia.

The volume of coffee production is evaluated in ''bags '' (which corresponds to approx. 60kg of coffee beans). It has been estimated that world production in 2019/2020 was about 170 million bags. (60% arabica // 40% robusta).
Chemotypes :

Coffea genus is very rich, there are more than 120 different species. The growing popularity and demand for coffee has led humans to create an endless number of hybrids species, it is so very difficult to establish the exact level of diversity in this genus.
It is however possible to highlight two main species.

- Coffea arabica (Coffee arabica CO2 / Coffee Absolute / Coffee arabica Absolute). This is the most commonly cultivated species. Today it is estimated that it accounts for almost 70% of the world's coffee production. It is considered as the most precious species because of its higher aromatic qualities compared to other species.
- Coffea canephora ( Coffee robusta CO2 / Coffee Absolute). Less widespread species. It is nevertheless widely used because its culture is easier (it requires lower altitude and less water conditions). This cultivation ease induces a lower production cost.
Extraction process :

Coffee comes from the beans of a tree called ''coffee tree ''. This tree is mainly found in tropical regions of the world. Whether it is for the Arabica or Robusta variety, it takes at least 3 years for the tree to produce harvestable seeds and about 8 years to have an optimal productivity.
The altitude of culture is very important since robusta can be cultivated from sea level weither the Arabica prefers higher altitudes, starting at 1200 meters above sea level.
It is quite difficult to estimate production yields since they are extremely fluctuating and my research has rarely led to any comparable figures.

Once ripe, the coffee cherries are picked. At this stage, they are still green and totally unfit for consumption. They need to undergo a roasting process before anything else.
Major Components :

It is very difficult to comment on the composition of this ingredient. Indeed, it is mainly driven by the purity of the beans and the roasting process.
The compositions can therefore differ from one manufacturer to the other.
It is worth mentioning that Coffea canephora (Robusta) has almost two times more caffeine than Coffea arabica. On the opposite, it contains much lower sugar concentration.
Crédits photo: ScenTree SAS

Uses in perfumery :

Used to bring an intense woody aromatic note, as a base note. It works wonderfully with Cardamom (Cardamom EO / Cardamom Absolute) or even with creamy sandalwood tones.
Combined with sweet notes such as Ethyl Maltol or Ceylon Cinnamon EO, coffee becomes unbelievable.

Other comments :

Coffee is the second most traded resource in the world after oil (Source: International Coffee Organization, ICO)

There are many sources about coffee and more precisely about the difference between arabica and robusta. Among these sources, we particularly highly recommend the ICO website

Volatility :

Base

Appearance :

Black to brown paste (more liquid than the extract)

Stability :

Price Range :

€€€€

Aromatherapy :

Informations provided below are taken from reference works in aromatherapy. They are given for information purposes only and can not constitute medical information, nor engage the responsibility of ScenTree.

Data not available.
EINECS number :

935-462-0

FEMA number :

Donnée indisponible.

Allergens :

This ingredient does not contain any allergen.

IFRA :

This ingredient is not restricted
To learn more about IFRA's standards : https://ifrafragrance.org/safe-use/library
ScenTree is solely responsible for the information provided here.