CAS N° :
8015-65-4
Woody > Cedar > Sandalwood > Plastic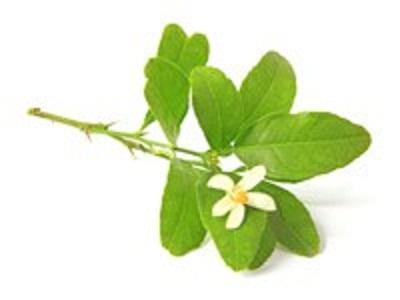 Crédits photo: ScenTree SAS
Latin name :

Amyris balsamifera
Botanical profile :

Amyris is a shrub of the Rutaceae family and the genus Amyris
Geographic origin :

Originally from the Caribbean, Amyris wood varieties are mainly grown in Haiti, in the Dominican Republic, Venezuela and Guadeloupe.
Chemotypes :

There are some rare species of the genus Amyris. Amyris balsamifera is the only one grown for perfumery. There is also the Amyris elemifera.
Extraction process :

In Haiti and other growing countries, Amyris is cultivated for its wood, very fragrant, due to the presence of a very powerful resin in its fibers.
The thin trunks are cut and stored in the open air, in piles, after removal of their branches.
The extraction can only be done after the wood has been crushed to reduce it into chips. The extraction is carried out under steam pressure, then condensed at the end of the process and settled in a Florentine flask.
Major Components :

Valerianol (20-30%)
Alpha-Elemol (≈10%)
Alpha-Eudesmol (≈9%)
Beta-Eudesmol (≈8%)
Gamma-Eudesmol (≈8%)
7-epi-alpha-Eudesmol (≈7%)
10-epi-gamma-Eudesmol (≈6%)
Crédits photo: ScenTree SAS

Uses in perfumery :

Used in reproductions of cheap sandalwood notes, in woody and floral perfumes to bring a woody note and naturalness.

Other comments :

Amyris is also called ''torchwood '' because of the highly flammable nature of its wood.
Once very present in Haiti, Amyris has now almost disappeared from the island.

Volatility :

Base

Appearance :

Colorless liquid

Stability :

Big solubility issues in perfumes.

Price Range :

€€€

Aromatherapy :

Informations provided below are taken from reference works in aromatherapy. They are given for information purposes only and can not constitute medical information, nor engage the responsibility of ScenTree.

Amyris essential oil is well known for its lymphatic and venous decongestant properties, and is recommended in case of varicose veins and hemorrhoids.
EINECS number :

90320-49-3

FEMA number :

Donnée indisponible.

Allergens :

This ingredient does not contain any allergen.

IFRA :

This ingredient is not restricted
To learn more about IFRA's standards : https://ifrafragrance.org/safe-use/library
ScenTree is solely responsible for the information provided here.