CAS N° :
41199-19-3
Animalic > Ambergris > Musky > Earthy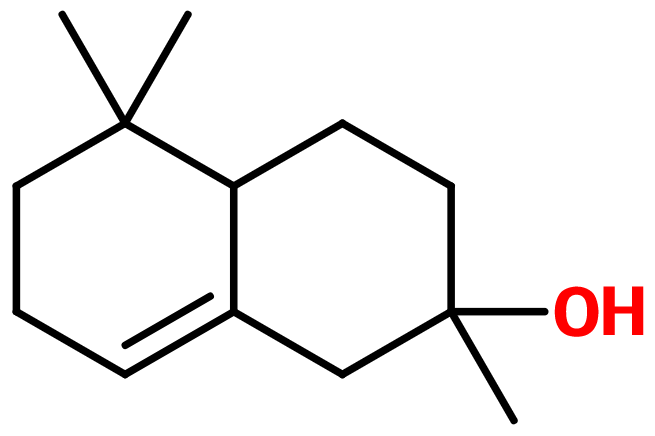 Crédits photo: ScenTree SAS
Other names :

Ambrinol S ; Amber naphtalenol ; Ambrinol-alpha ; Alpha-ambrinol ; Ambrinol 95 ; 2-hydroxy-2,5,5-trimethyl-1,2,3,4,4a,5,6,7-octahydronaphtalene ; 1,2,3,4,4a,5,6,7-octahydro-2,5,5-trimethyl-2-naphtalenol ; 2,5,5-trimethyl-octahydro-2-naphtalenol
Volatility :

Base
Uses in perfumery :

Ambrinol is used to reproduce the natural Ambergris smell, bringing an animalic, sensual and ambery note, with a fixative effect.
Natural availability :

Ambrinol is one of the components of Ambergris, previously used for its sensual and animalic notes, and extracted as a tincture in alcohol. Then, only synthetic Ambrinol is used for perfumery.
Year of discovery :

Data not available.
Other comments :

Ambrinol can be compared with Ambrein or DihydroBeta-Ionone, as it is used to reproduce the smell of natural Ambergris.
Price Range :

€€€€
Stability :

Stable in perfumes and various functionnal bases.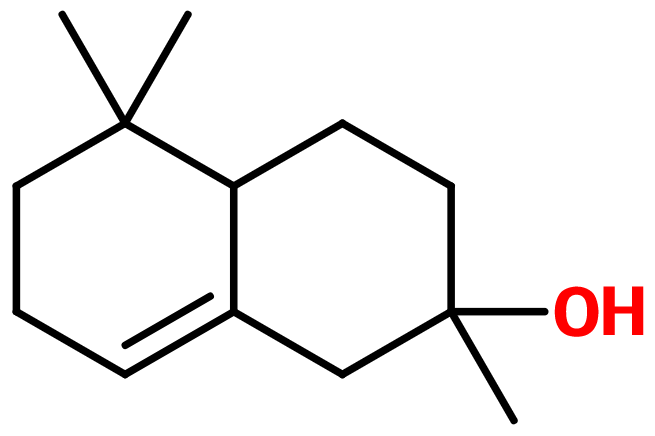 Crédits photo: ScenTree SAS
Molecular formula :

C13H22O

Molecular Weight :

194,32 g/mol

Density :

0,94

Flash Point :

>100°C

Fusion Point :

Donnée indisponible.
Appearance :

Colorless liquid

Log P :

4,2

Boiling Point :

Donnée indisponible.

Detection Threshold :

Donnée indisponible.
Synthesis route :

Ambrinol can be synthesized thanks to Beta-Ionone. This molecule can undergo thermolysis (chemical decomposition under the effect of heat), bringing dehydroambrinol. Hydrogenation in methanol, in the presence of Raney nickel catalysor leads to Ambrinol.
Synthesis precursor :

Ambrinol is not a precursor for the synthesis of another material used in perfumery.
Isomerism :

Ambrinol frequently used in perfumes is Alpha-Ambrinol. Beta-Ambrinol also exists, but is much less used. On the other hand, Ambrinol has one asymmetric carbon, giving birth to two possible enantiomers for this molecule. It is anyway a mixture of these isomers that is used in perfumery. Eventually, Ambrinol also is a constitutional isomer of DihydroBeta-ionone, also prepared from Beta-Ionone.
EINECS number :

255-256-8

FEMA number :

Donnée indisponible.

JECFA number :

Donnée indisponible.

FLAVIS number :

02.197

Allergens :

This ingredient does not contain any allergen.

IFRA :

This ingredient is not restricted
To learn more about IFRA's standards : https://ifrafragrance.org/safe-use/library
ScenTree is solely responsible for the information provided here.
Do you sell any of the raw materials? Would you like to let our users know?
Send an email to fournisseurs@scentree.co to learn about our advertising opportunities.