Vanilla PURE JUNGLE ESSENCE™
Naturelle
CAS N° :
8024-06-4
Balsamic Ambery > Vanillic > Balsamic > Tobacco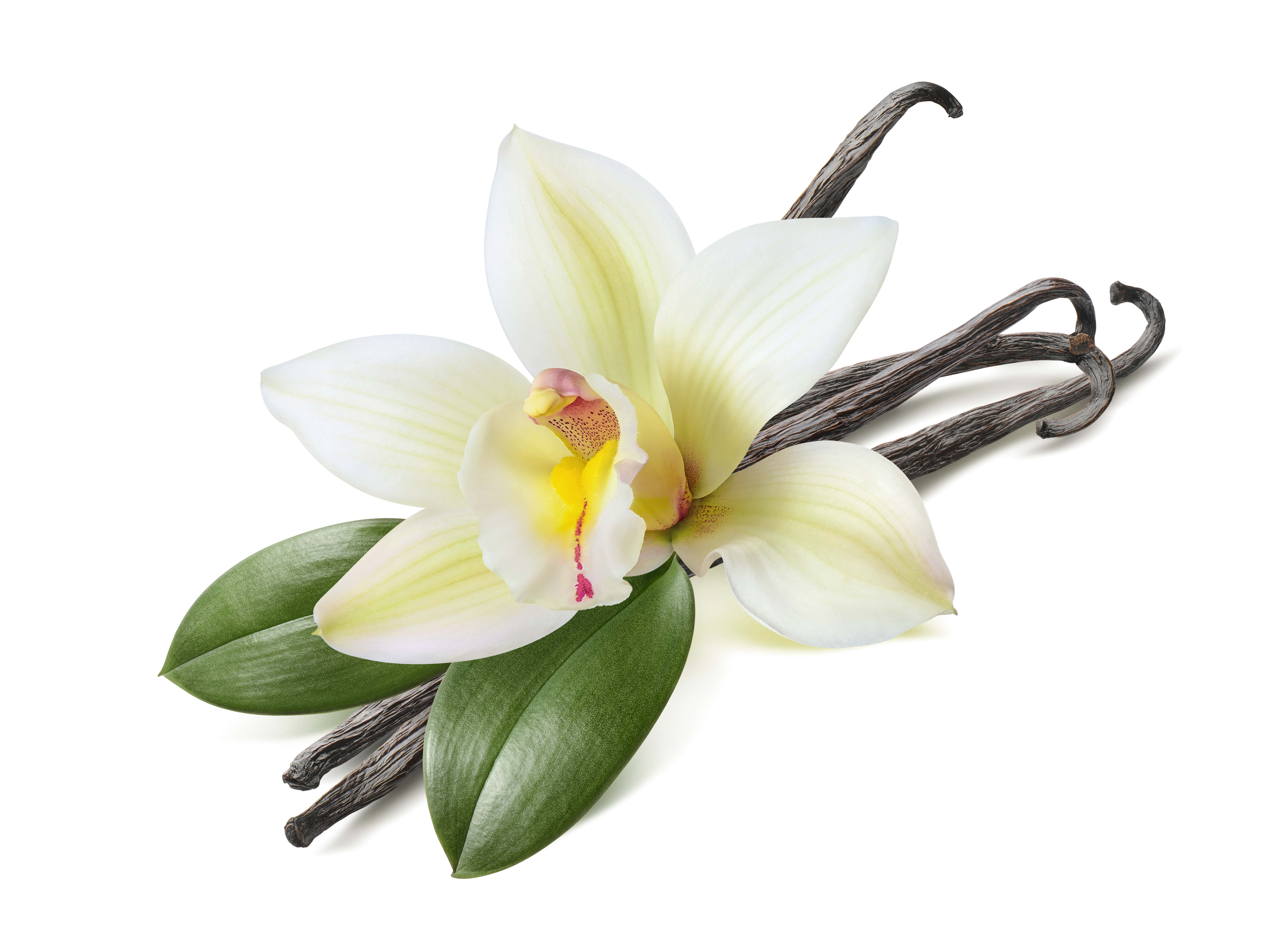 Crédits photo: ScenTree SAS
Latin name :

Vanilla planifolia
Botanical profile :

Vanilla is a plant of the Orchidaceae family and the genus Vanilla.
Geographic origin :

Originally from Mexico, vanilla is now produced in Madagascar (60 to 80% of the world market in 2018), Indonesia, Reunion Island, Comoros, Mexico, New Guinea and India
Chemotypes :

There are 110 vanilla species in total, however, only 3 large varieties of vanilla are very fragrant:
Vanilla Planifolia (Vanilla Bourbon).
Vanilla Tahitensis (Tahitian Vanilla).
Vanilla Pompona (Vanilla from Guadeloupe) not very used in perfumery.
Extraction process :

The vanilla absolute extraction is very complex. First of all, it is important to know that the vanilla reproduction is very complicated and generally, a simple seed is not enough. The propagation of the specie is therefore mainly done by cuttings or in vitro. A vanilla can live nearly 10 years but will likely develop pods between its 3rd and 7th year only. Before this period, it is necessary that the flower, which grows only once a year, is pollinated to produce the famous pod which will then be extracted in order to collect the absolute. The complexity of the pollination of vanilla lies in the fact that the flower is fertile for only 1 to 2 days even if it is present on the plant for 2 or 3 months. This very short time does not allow a very effective natural pollination. Therefore, it is done manually with several techniques.
Once pollinated, the pods become mature after 6 to 9 months and only then, they can be harvested. The pods are picked when they change from a dark green to a light green colour. At this stage, they contains only 10% of their olfactory potential, which will develop progressively during the drying process.
The pods are scalded for three minutes in a cooking pot filled with boiling water, to heat them to their heart. Then, they are put to rest for 24 hours under a blanket after what they become black and shiny. The pods are spread on a plate and left to dry in the sun for three weeks. During this step, they are turned over once a day. Exposing them to the sun can kill bacterias and fungis that may have developed on the surface of the pod. Too much exposure would cause a degradation of the perfume. The pods are sorted by hand according to their size and drying degree. It's a very long step, as the sorting must be done rigorously. The full aromatic potential of vanilla develops fully after a year and a half.
The extraction of the vanilla absolute is done through 3 consecutive extractions with Ethanol. Each of these extractions can last up to 5 days. This extraction gives a concrete once the 3 fractions are gathered together and the solvent is removed. This concrete contains waxes, insoluble in alcohol. Waxes are separated from the fragrant principle by a glazing process in alcohol and the absolute is collected after evaporation of the glazing alcohol. This absolute will then continue to improve over time and will be considered optimal after a 6 months maceration.
Note that it is also possible to obtain an oleoresin and a CO2 extract of vanilla.
Crédits photo: ScenTree SAS

Uses in perfumery :

Vanilla is an essential plant in perfumery. It is possible to find it in any type of application. However, the price of this product is so high that natural vanilla is mainly used in fine fragrance products or in flavors. In those cases, unfortunately more rarely, it allows to bring a sweet, enveloping, intense note with a vanillic and animal note. It is very interesting to create orientals, florals or to soften and delight woody notes.
It is an essence that has made the beautiful days of many perfumes and has become one of the main ingredients of our perfumery. The majority of the time, vanilla is replaced by vanillin or ethyl vanillin for example.

Other comments :

The island of Madagascar is the largest producer of vanilla in the world. However, the quality of the vanilla is not always optimal, as it is produced in large quantities. The quality of a vanilla pod is measured by its great flexibility, its black colour and its very shiny appearance. It is one of the most expensive perfume materials, as its culture is long and purely manual.
Vanilla was discovered in the Old World when, in 1520, the Aztec emperor Montezuma of Mexico welcomed the Spanish conquistadors with a drink called ''chocolatl ''. The drink was concocted from cocoa powder and aromatized with ground vanilla pod called ''tlilxochitl '' (black pod).
After discovering the secret ingredient of the drink, vanilla was brought back to Spain where it was used as a flavour in chocolate making.
It was then introduced to Reunion in 1793, in Java (Indonesia) in 1819, in India in 1835, Tahiti in 1848 and finally in Seychelles in 1866.
The price of vanilla has drastically increased in recent years because the global demand has exceeded by far the global production capacity. Climate change has a huge impact on the quality and the yield of the extracts. Similarly, the major producers located in the Indian Ocean have suffered many earthquakes and tsunami in recent years, which does not contribute to the stability of the production and makes it complicated to lower the prices. However, the high prices are attracting producers who are increasingly looking to develop new and more profitable farming methods, bringing a new life to the global market. Estimations are we'll see a slight increase in the world production of vanilla during the years yet to come.
Adulteration is possible with a lot of products, especially Tonka Bean Absolute or synthetic vanillin. Some producers do not hesitate to make ''communelles '' (mix of diverse crops in a commune pot) with various varieties of vanilla in order to adjust the physicochemical characteristics of their product.

Volatility :

Base

Appearance :

Viscous to pasty dark brown liquid

Stability :

Solubility issues in perfumes
Aromatic compounds can be chromophoric and cause a coloration of the oil, especially in alkaline bases

Price Range :

€€€€€

Aromatherapy :

Informations provided below are taken from reference works in aromatherapy. They are given for information purposes only and can not constitute medical information, nor engage the responsibility of ScenTree.

Vanilla is known for its softening, cutaneous, relaxing and antiseptic properties. It is recommended in case of skin problem and to stimulate the immune system.
EINECS number :

84650-63-5

FEMA number :

Donnée indisponible.

Allergens :

This ingredient does not contain any allergen.

IFRA :

This ingredient is not restricted
To learn more about IFRA's standards : https://ifrafragrance.org/safe-use/library
ScenTree is solely responsible for the information provided here.