Spearmint Absolute
Naturelle
CAS N° :
8008-79-5
Herbal > Minty > Tea > Icy > Grassy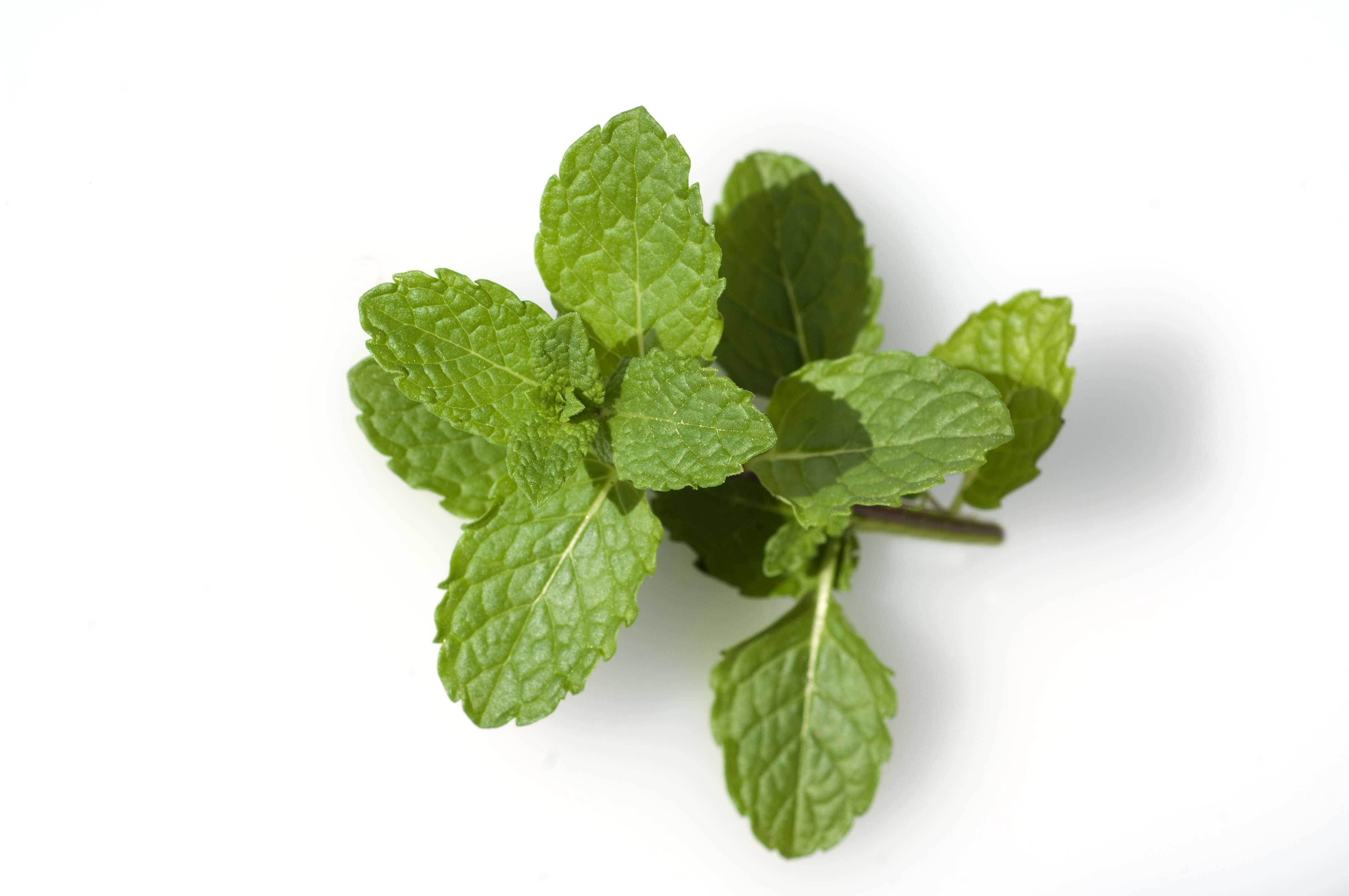 Crédits photo: ScenTree SAS
Latin name :

Mentha spicata
Botanical profile :

Mint is a perennial herbaceous plant belonging to the Lamiaceae family and the genus Mentha.
Geographic origin :

India and the USA (mainly Idaho and Michigan) are currently the main producers and exporters of mint essential oil in the world, followed by China, Egypt, Japan and Brazil. In recent years, Australia has also grown and marketed this species of mint, although the olfactory quality has not yet been aligned with that of other producing countries.
Chemotypes :

There are more than 30 varieties of mint, all of which grow in the temperate and subtropical regions of the globe.
In perfumery, it is possible to find several of these varieties that can be grouped according to their major components:
The Carvone mints: Spearmint EO (Mentha spicata), horse mint EO (Mentha longifolia).
The Menthol mints: Peppermint EO (Mentha piperita), Corn Mint EO (Mentha arvensis).
The Pulegone mints: Pennyroyal EO (Mentha pulegium).
The Linalool mints: Bergamot Mint EO (Mentha citrata), also called ''Eau de cologne mint ''.

Spearmint is olfactorily the greenest and the most alimentary. It is also used for crossings, giving birth to peppermint, associating it with the so-called water mint (Mentha aquatica). Mint is one of the plants with the easier hybridization: planting two mints side by side is enough to create a new variety.
Extraction process :

Data not available.
Major Components :

Data not available.
Crédits photo: ScenTree SAS

Uses in perfumery :

Data not available.

Other comments :

It is believed that the word ''mint '' comes from a Greek legend of the nymph Minthe, who caught the attention of Hades. Hades's wife, Persephone, who was jealous, allegedly attacked Minthe and locked her in a mint.
Composed of about 60% L-Carvone, spearmint is the main precursor of natural L-Carvone. It is also possible to notice adulterations of this essential oil by adding L-Carvone.

Volatility :

Heart/Base

Appearance :

Green to brown paste

Stability :

Stable in diverse bases

Price Range :

Donnée indisponible.

Aromatherapy :

Informations provided below are taken from reference works in aromatherapy. They are given for information purposes only and can not constitute medical information, nor engage the responsibility of ScenTree.

Mint has many properties, including antimicrobial, antiviral but it also promotes the well-being of the body and the mind in general. It can also act as an analgesic, a powerful antioxidant, anti-allergen, and displays anti-tumour and chemo-preventive behaviour.
EINECS number :

283-656-2

FEMA number :

3032

Allergens :

This ingredient does not contain any allergen.

IFRA :

This ingredient is not restricted
To learn more about IFRA's standards : https://ifrafragrance.org/safe-use/library
ScenTree is solely responsible for the information provided here.
Do you sell any of the raw materials? Would you like to let our users know?
Send an email to fournisseurs@scentree.co to learn about our advertising opportunities.