Rose de Mai Absolute
Naturelle
CAS N° :
84604-12-6
Floral > Rosy > Honeyed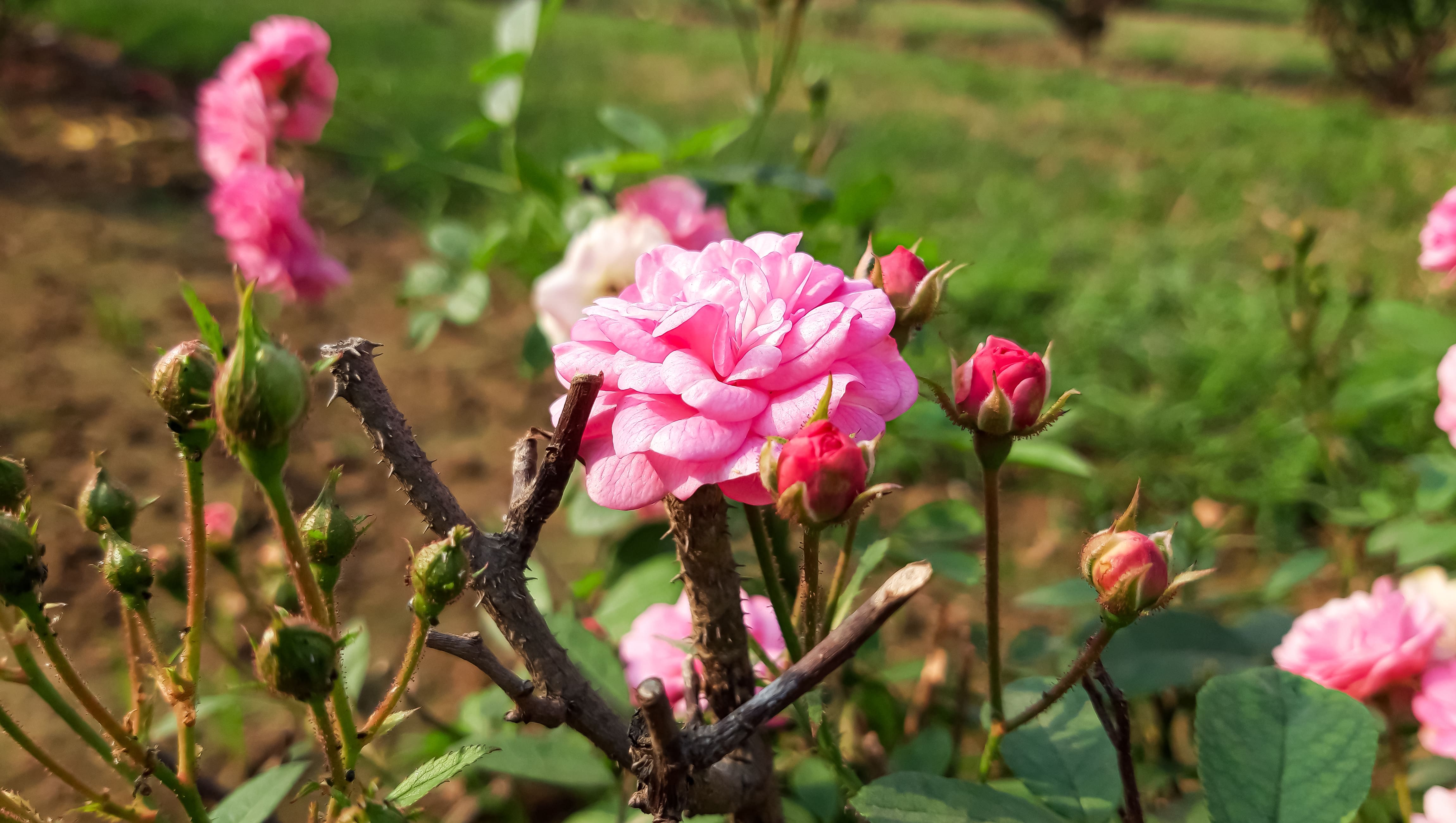 Crédits photo: ScenTree SAS
Latin name :

Rosa centifolia
Botanical profile :

The rose is the flower of the rosebush, a shrub of the Rosaceae family and the genus Rosa.
Geographic origin :

Originally from the Grasse region, the May rose is still cultivated there
Chemotypes :

Several species of rose can be extracted for the perfume industry :
Rosa centifolia or Rose de mai EO - Rose de Mai Absolute, grown in the region of Grasse, is the most prized of all rose species.
Rosa Damascena or Damask Rose Absolute - Damask Rose EO

Other widely used species, not necessarily in perfumery :
Rosa canina or dog rose, found in the temperate regions of Europe, Asia and Africa.
Rosa gallica, or French rose, native to Central Europe and Asia Minor.
Rosa moschata, or musk rose, native to Asia Minor and cultivated in Europe.
Rosa rugosa, or rugosa rose, native to Japan and China.
The genus Rosa contains globally about 250 species, and no less than 25 000 varieties!
Extraction process :

In Grasse, roses are picked by hand at sunrise in May and collected in large sacks. The contents are weighed to control the production and determine the amount of solvent needed for their treatment.
The storage of flowers is done on the ground at the plant. The flowers are regularly turned over to move air through them and avoid any deterioration due to their maturation. The flowers must be treated during the same day to get a concrete, followed by an absolute. A rose that has aged for a day does not have the same smell as a rose treated on the day of the harvest.
The roses are rapidly layered in a tank filled with hexane. Three successive baths allow the extraction. After removal of the exhausted flowers and evaporation of the rose hexane (recycled to extract other roses), the concrete is collected. It solidifies quickly at room temperature because it is a waxy substance. Then, it is treated with alcohol and glazed at a temperature gradient from 140 °F to 32 °F, in order to precipitate the waxes. The absolute is obtained after filtration of the waxes and evaporation of the alcohol.
The essential oil is obtained by steam distillation of the flowers resulting in a fresh and lemony smell.
A rose absolute can be distilled to remove the insoluble compounds.
Major Components :

Phenyl Ethyl Alcohol (≈70%)
Citronellol (≈9%)
Geraniol (≈5%)
Eugenol (≈1%)
Nerol (≈1%)
Plotters (compounds exclusively found in this raw material, abling its identification in analysis) : Nonadecane et Heptadecane
Crédits photo: ScenTree SAS

Uses in perfumery :

Used mainly in fine fragrance for its characteristic rose facet so sought-after.

Other comments :

The rose absolute contains much more Phenyl Ethyl Alcohol than the essential oil because this molecule has very little affinity with water vapor. This explains the honeyed character of the absolute, unlike the Rose de mai EO.
Demand for Rose de Mai absolute is well above supply. Production is weak. In recent years, the rose centifolia is becoming more democratic because more and more small producers are acquiring know-how, but the waiting list for obtaining it remains long.
Grasse's know-how was rewarded at the end of 2018 with an entry into the UNESCO's intangible cultural heritage, for rose, jasmine and tuberose crops in majority.

Volatility :

Heart

Appearance :

Yellow liquid

Stability :

Solubility issues in perfumes
Aromatic compounds can be chromophoric and cause a coloration of the oil, especially in alkaline bases
The terpenes identified in this raw material can polymerize when they are oxidized

Price Range :

€€€€€

Aromatherapy :

Informations provided below are taken from reference works in aromatherapy. They are given for information purposes only and can not constitute medical information, nor engage the responsibility of ScenTree.

The Centifolia rose is renowned for its analgesic, anticonvulsant, antidiabetic, antimicrobial, anti-inflammatory, antioxidant and neurotonic properties. It is recommended in case of chronic bronchitis, impotence and gingivitis among others.
EINECS number :

283-289-8

FEMA number :

2993

IFRA :

This ingredient is not restricted
To learn more about IFRA's standards : https://ifrafragrance.org/safe-use/library
ScenTree is solely responsible for the information provided here.