CAS N° :
89998-14-1
Citrus > Citric > Green > Rosy > Zesty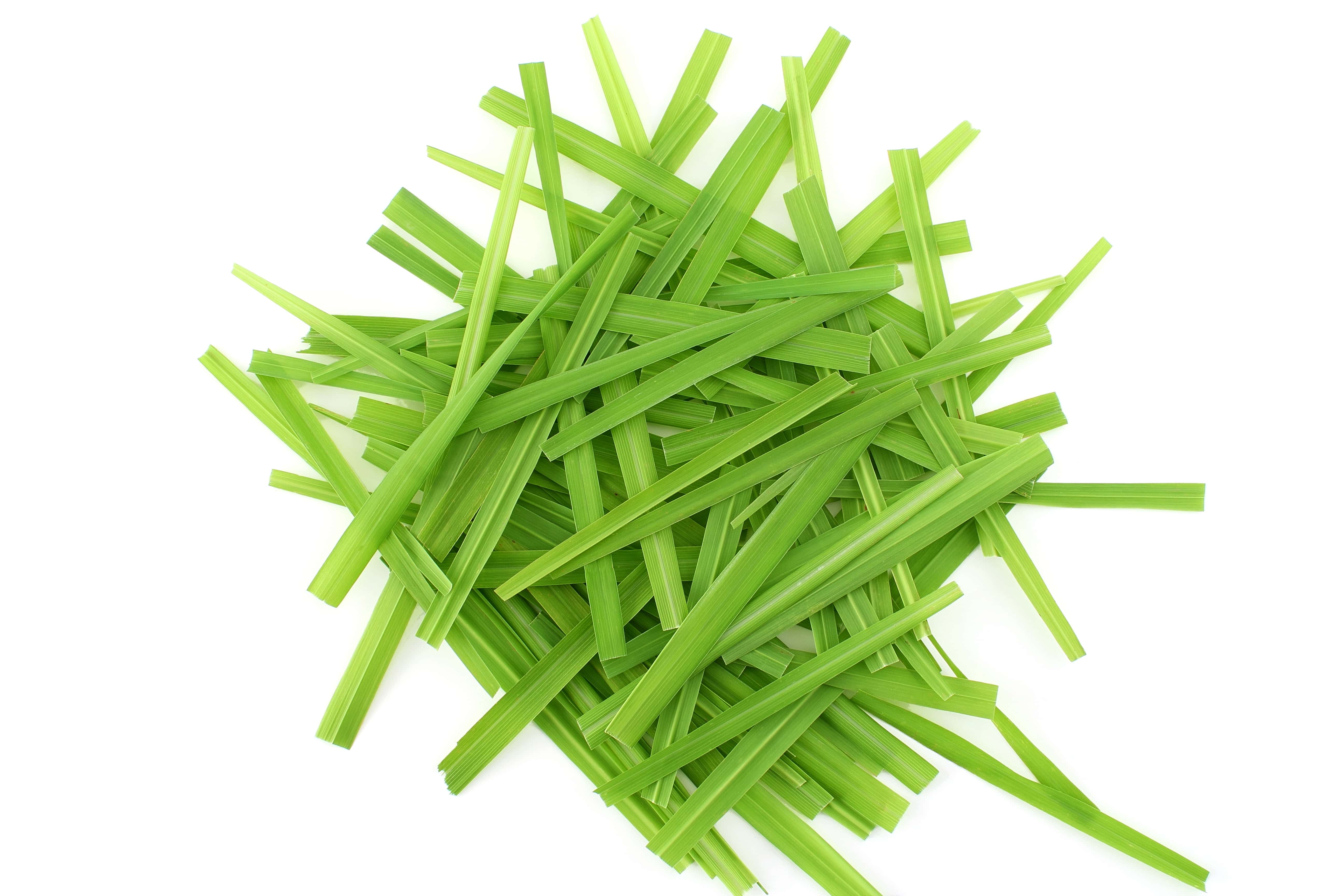 Crédits photo: ScenTree SAS
Latin name :

Cymbopogon citratus
Botanical profile :

Lemongrass is the root of a plant of the Poaceae family and the genus Cymbopogon.
Geographic origin :

Originally from India and Sri Lanka, Cymbopogon citratus is now grown in West India, Sri Lanka, Java Island, Guatemala and China among other countries in Southeast Asia and Africa.
Chemotypes :

The four most cultivated lemongrass varieties are listed below:
Cymbopogon flexuosus, native to eastern India and also known as Cochin oil, is a superior quality oil containing 75 at 85% Citral.
Cymbopogon flexuosus var. albescens, whose oil is very slightly soluble in toilet water and of lower quality, containing 55 to 70% citral.
Cymbopogon citratus, native to western India, whose oil is poorly soluble in eau de toilette but of good quality, containing about 75% Citral.
Cymbopogon pendulus, also called Jammu lemongrass, whose oil is moderately soluble in eau de toilette and contains 75 to 80% Citral.
A last variety of Cymbopogon is the Cymbopogon martini, also called Palmarosa EO, with a more rosy and less citral smell.
Extraction process :

The annual production of lemongrass grass is 1000 tons, covering 16 000 hectares of land around the world.
Lemongrass can grow in altitude on well-drained soil and in warm regions. The lemongrass fields are organized in rows, where the plants are separated by a few tens of centimetres. Seeds cultivation to perpetuate a crop is done between January and February. The seeds are planted in April and May.
To boost the extraction yield, it is preferable to promote the growth of the plant. Also, the addition of chemical substances such as an Indole-Acetic Acid or Indole-Butyric Acid complex on the crops increases the level of essential oil in the plant.
After four to five months cultivation, when four or five leaves are fully open, the roots of the plant are hand grown. They are trimmed to keep the root from the white end to the green stem, with its long green leaves. The next crop can take place 60 to 90 days later and the number of crops per year does not exceed four or five. The plant is dried and inserted whole in the extractor. After a steam distillation under high pressure, the essential oil is collected in an essencier by decantation. About 30kg of lemongrass is needed to obtain 1kg of essential oil. Often, the oil is distilled again under vacuum to remove colouring and impurities.
The essential oil must be stored in metal or aluminium containers. It should be kept in a cool place and protected from light.
An oleoresin can be obtained by submitting the plant to a volatile solvent extraction.
This extract has a much better yield as it is of more than 10%. Methanol is the best solvent for this plant extraction.
Major Components :

Citral (70-80%)
Myrcene (≈10-15%)
Geranyl Acetate (≈3%)
Methyl Heptanene (≈3%)
Geraniol (≈2%)
Elemene (≈1%)
Crédits photo: ScenTree SAS

Uses in perfumery :

Used in colognes, rose, citrus notes for a sparkling side, verbena, lily of the valley and eaux fraîches notes. Brings freshness and naturalness.

Other comments :

Lemongrass is the main source of natural Citronellal and one of the main sources of natural Citral.
The quality of the essential oil of lemongrass is measured in part by its citral rate. The best qualities contain more than 80%. The worst ones contain less than 76%.
Three different labels can certify the quality of lemongrass cultivation: ''100% organic '' (if all the ingredients come from this type of agriculture), ''organic '' (if at least 95% of the ingredients come from this type of culture) and ''made with organic ingredients '' (if at least 70% of the ingredients are from this type of agriculture).
Synthetic Citral, Litsea Cubeba EO and Jammu lemongrass are used to adulterate the olfactory characteristics and lower the price of the oil, although it deteriorate the benefits of this essential oil. Adulteration with coconut oil or gasoline increases the solubility of the essential oil. Other adulterations exist.

Volatility :

Head/Heart

Appearance :

Colorless to yellow liquid

Stability :

Solubility issues in perfumes. Cymbopogon citratus is less soluble than flexuosus, due to the presence of myrcène in its oil.
Aldehydes can form diethylacetals in stability tests, without modifying the raw material's smell
Limonene tends to convert into Carvone through time, and to give a minthy note to the oil
The terpenes identified in this raw material can polymerize when they are oxidized

Price Range :

€

Aromatherapy :

Informations provided below are taken from reference works in aromatherapy. They are given for information purposes only and can not constitute medical information, nor engage the responsibility of ScenTree.

The essential oil of lemongrass has many virtues. It is analgesic (anti-pain), antibacterial, antifungal (against fungi), anti-infectious, anti-inflammatory, antioxidant, diuretic and tonic. Lemongrass is also known to repel insects, including mosquitoes.
EINECS number :

289-752-0

FEMA number :

2624

Allergens :

IFRA :

This ingredient is not restricted
To learn more about IFRA's standards : https://ifrafragrance.org/safe-use/library
ScenTree is solely responsible for the information provided here.