Korintje cassia CO2
Naturelle
CAS N° :
84961-46-6
Spicy > Warm Spices > Cinnamic > Gourmand > Almondy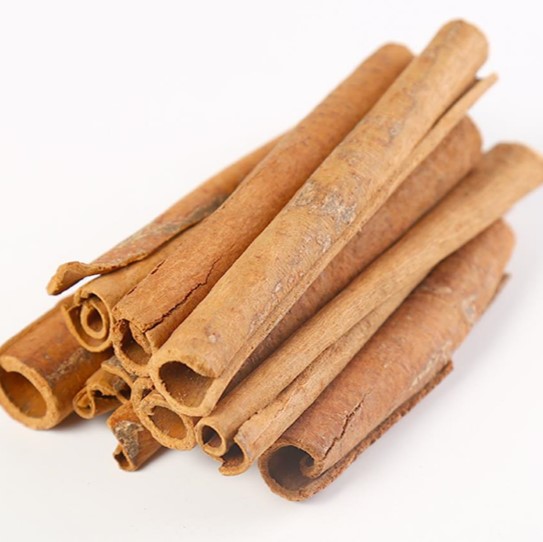 Crédits photo: ScenTree SAS
Latin name :

Cinnamomum burmanni
Botanical profile :

Korintje cassia wood is a tree belonging to the Lauraceae family and to the Cinnamomum genus.
Geographic origin :

Cinnamomum burmanni is native of Indonesia, specifically of Java island. Its also posible to find it in Borneo or in Hawaï
Chemotypes :

There are more than 250 species of cinnamon trees throughout Southeast Asia, China and Australia. The perfume industry generally uses only two of those varieties of cinnamon:
Cinnamomum zeylanicum : Ceylon cinnamon EO. Leaves are extracted.
Cinnamomum cassia : Chinese cinnamon or Cassia EO. Leaves from this tree are not extracted for perfumery.
We can also distinguish Cinnamomum burmanin : Korintje cassia CO2 and Cinnamomum tamala : Indian cinnamon, much less cultivated.
Extraction process :

Extracting from the crushed bark with supercritical fluid. This extraction process, allows to obtain water soluble fractions not reachable during a normal hydrodistillation. Yield < 2% from the bark (although this number is difficult to generalize because age of the tree has an importance on the yield).
Major Components :

Cinnamaldehyde (> 85%)
Alpha-thuyene (8%)

Cinnamomum burmanni is mainly known because it does not contain eugenol at all. Other oils from cinnamomum gender contains lots of it, especially when its deal with leaves oils
Crédits photo: ScenTree SAS

Uses in perfumery :

Less used and less known than the Ceylon Cinnamon EO and the Cassia EO, the Korintje SFE has a use relatively close to the two mentioned earlier. However, note the absence of Eugenol in this variety as well as its price between Ceylon and China.

Korintje cassia CO2 is also the sweetest and the most gourmand of the cinnamons smelt by the team ScenTree, we recommend it when the aim is to obtain a gourmand/sweety note instead of a woody or spicy note.

Other comments :

Please note that the oil obtained throught hydrodistillation of Ci.urmanni leaves contain a high level of safrol - > 90% (Chen and al. 1997) making this product unusable in perfumery. This point reduces considerably the interest of the buyers for this variety and explains the difference in volume of production to our industry. The variety C.Burmanni remains however very appreciated by the flavourists.

Possible adulteration of the products from the barks of the different varieties of Cinnamomum by adding synthetic Cinnamaldehyde

Volatility :

Heart

Appearance :

Pale to yellow liquid

Stability :

Aldehydes can form diethylacetals in stability tests, without modifying the raw material's smell

Price Range :

Donnée indisponible.

Aromatherapy :

Informations provided below are taken from reference works in aromatherapy. They are given for information purposes only and can not constitute medical information, nor engage the responsibility of ScenTree.

This oil has a high level of cinnamaldehyde wich provides it with many properties such as antibacterial, antioxidant, antifongic..
EINECS number :

284-635-0

FEMA number :

2257

Allergens :

This ingredient does not contain any allergen.

IFRA :

This ingredient is restricted by IFRA

Annexe I :

Some regulated synthetic ingredients are found in nature and in certain proportions in natural ingredients. This presence in nature has to be taken into account when calculating limits of use recommended by the IFRA. In case you do not know these concentrations, you can use the ones estimated by the IFRA. Here they are :

List of regulated compounds contained in this ingredient
Regulated ingredient name
CAS N°
Estimated Concentration
Benzaldehyde
100-52-7
0,1

This ingredient is not restricted for the 48th amendment
To learn more about IFRA's standards : https://ifrafragrance.org/safe-use/library
ScenTree is solely responsible for the information provided here.