CAS N° :
91771-50-5
Citrus > Citric > Geranium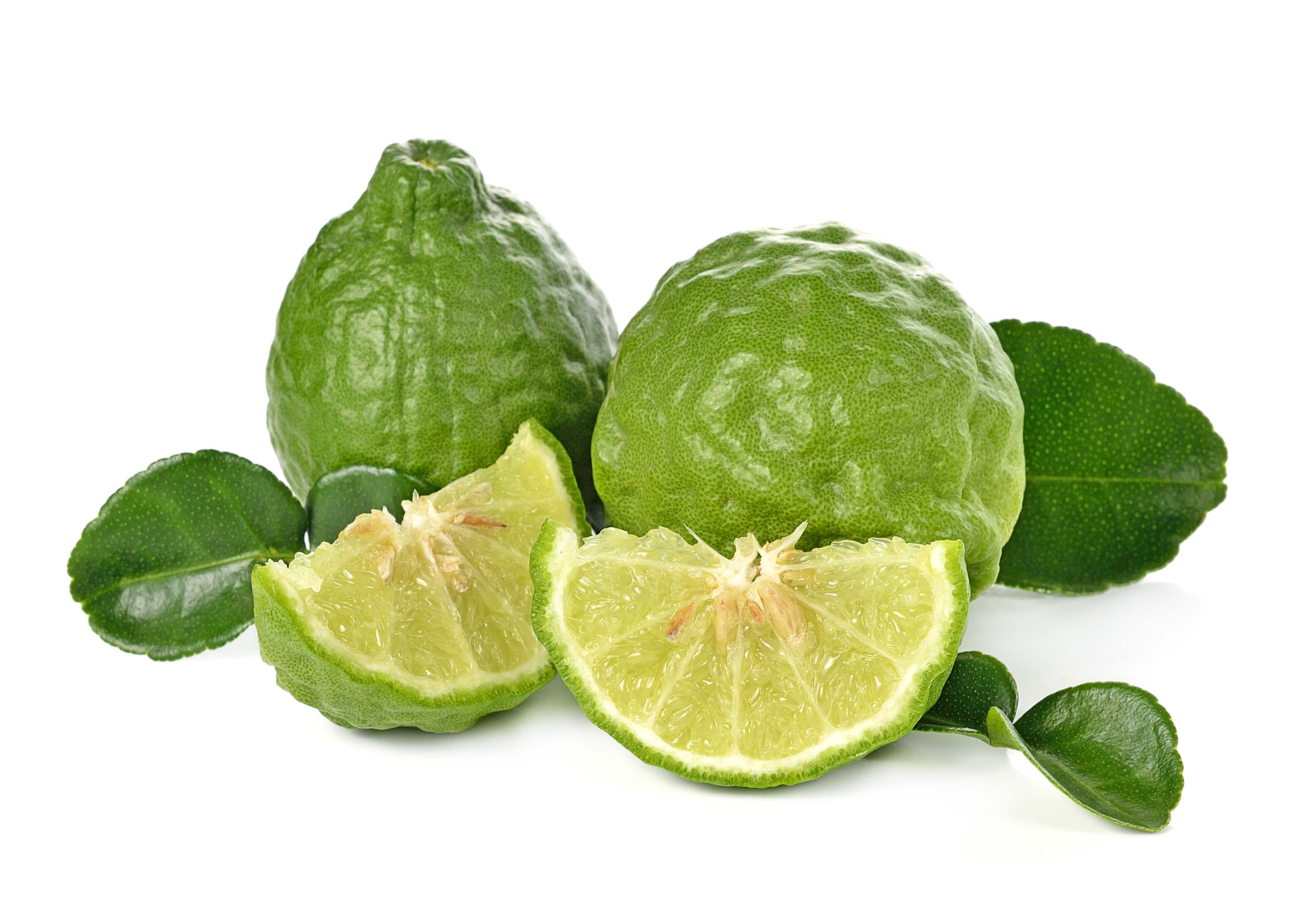 Crédits photo: ScenTree SAS
Latin name :

Citrus hystrix
Botanical profile :

The Kaffir lime is the fruit of the Kaffir tree, belonging to the Rutaceae family and the Citrus genus.
Geographic origin :

Kaffir Lime is mainly cultivated in Thailand, India, Indonesia and in Malaisia
Chemotypes :

The genus Citrus includes the vast majority of citrus fruits and includes a large number of varieties available in perfumery:
Bergamot - (Citrus bergamia) is a hybrid of lemon and bitter orange, grown for the essential oil of its fruit and petitgrain.
Bitter orange or bigarade orange - (Citrus aurantium), grown in Spain and Florida.
Citron - (Citrus medica), grown in Italy (Sicily).
Lemon - (Citrus limon), cultured in Italy for the essential oil of its fruit and of its leafy twigs (Petitgrain).
Combava - (Citrus hystrix), grown in Thailand and India.
Lime - (Citrus aurantifolia), grown for its fruit in Mexico for the most part.
Mandarin - (Citrus reticulata), grown mainly in Italy for its fruit and for its petitgrain, by extracting the leaves from the tree. Its hybrid with sweet orange gave birth to clementine.
Orange - (Citrus sinensis) is famous for the cultivation of its fruits, whose juice and essential oil are extracted in Brazil and California in particular, which is the most used of all perfumes.
Grapefruit - (Citrus paradisii) of Malay origin, is cultivated for its essential oil in Brazil and Israel in particular.
Yuzu - (Citrus junos), produced in Japan and Korea.
Extraction process :

Combava oil is one among a few of the Citrus family to be obtained from the leaves of the plant and not from the fruit. In order to obtain it, it is necessary to make a hydrodistillation of the leaves. It usually takes at least four months between plantation and first harvest, then it is possible every six months. Leaves are generally of better quality during the rainy season.
It is important to note that Combava leaves are mainly intended to be sold in traditional markets to be used as spices or for its medicinal properties. Only a small part of the global production is destined to be transformed into essential oil. When it is the case, leaves are steam distilled for about 6-7 hours, with a yield of about 0.5-0.6%.
Major Components :

Citronnellal (45 - 85 %)
Citronellyl Acetate (5 - 20%)
Citronnellol (≈ 2 - 5 %)
Linalool (3 - 5 %),
Isopulegol (≈ 3 %)
D-Limonene (Trace)
Crédits photo: ScenTree SAS

Uses in perfumery :

Ingredient very rarely used but when it does, it's in fresh, tonic and hesperidic notes. Often associated with other citrus fruits to nuance its citronellal facets. Interesting in rose tones.

Other comments :

kaffir Lime oil is also named ''Combava Oil '' or ''Makrut Lime Oil '' or ''Leech lime ''

Volatility :

Head

Appearance :

colorless liquid

Stability :

Quite stable but can oxydize

Price Range :

Donnée indisponible.

Aromatherapy :

Informations provided below are taken from reference works in aromatherapy. They are given for information purposes only and can not constitute medical information, nor engage the responsibility of ScenTree.

Kaffir Lime EO is known for its anti-inflammatory, anti-rheumatic but also sedative properties. It is also recommended to fight against anxiety, stress and insomnia.
EINECS number :

294-942-1

FEMA number :

Donnée indisponible.

Allergens :

This ingredient does not contain any allergen.

IFRA :

This ingredient is restricted by IFRA

Annexe I :

Some regulated synthetic ingredients are found in nature and in certain proportions in natural ingredients. This presence in nature has to be taken into account when calculating limits of use recommended by the IFRA. In case you do not know these concentrations, you can use the ones estimated by the IFRA. Here they are :

List of regulated compounds contained in this ingredient
Regulated ingredient name
CAS N°
Estimated Concentration
d,l-Citronellol
106-22-9
3
Citronellal
106-23-0
11,7
Geraniol
106-24-1
0,7

This ingredient is not restricted for the 48th amendment
To learn more about IFRA's standards : https://ifrafragrance.org/safe-use/library
ScenTree is solely responsible for the information provided here.