CAS N° :
96690-40-3
Herbal > Agrestic > Zesty > Grassy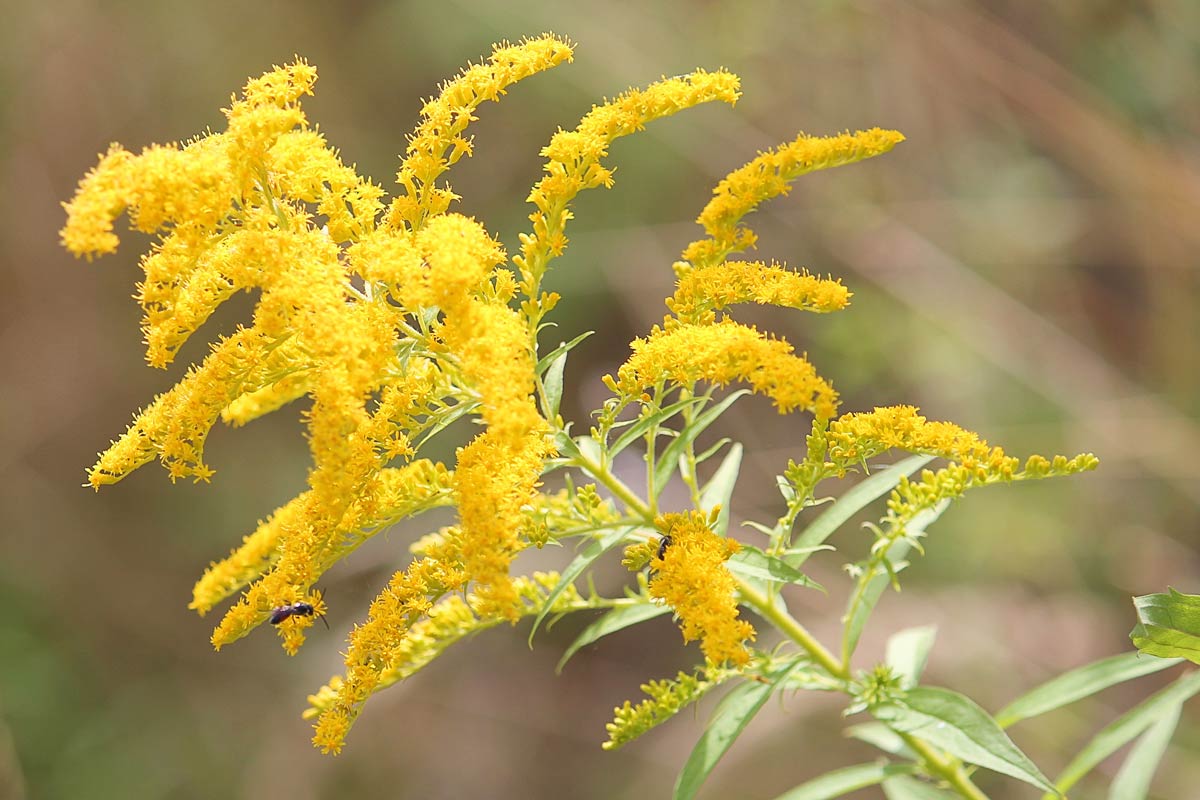 Crédits photo: ScenTree SAS
Latin name :

Solidago canadensis
Botanical profile :

Canadian Golden Rod is a perennial flowering plant belonging to the Asteraceae family and the genus solidago.
Geographic origin :

Solidago plants grown mainly in the northern hemisphere. Canada is the biggest producer
Chemotypes :

There are 125 different species in the solidago genus.
Only Solidago canadensis is used in perfumery.
Also note the presence of Solidago virgaurea (European Golden Rod) and Solidago puberula Nutt. (Puberulent solidage)
Extraction process :

After being harvested in August in the Canadian forest, the aerial parts (leaves, stems and flowers) of the Goldenrod are steam distilled (flowers).
Major Components :

Germacrene-D (15-32%)
Alpha-Pinene (8-20%)
Myrcene (5-19%)
D-Limonene (7-13%)
Alpha-Phellandrene
Bornyl Acetate
Crédits photo: ScenTree SAS

Uses in perfumery :

Data not available.

Other comments :

Data not available.

Volatility :

Heart

Appearance :

Colorless to pale yellow liquid

Stability :

Price Range :

€€€€

Aromatherapy :

Informations provided below are taken from reference works in aromatherapy. They are given for information purposes only and can not constitute medical information, nor engage the responsibility of ScenTree.

Goldenrod is renowned for having many medicinal properties. Among these we can note anti-inflammatory, anti-oxidant, antiseptic, sedative or muscle relaxant.
EINECS number :

306-234-2

FEMA number :

Donnée indisponible.

Allergens :

This ingredient does not contain any allergen.

IFRA :

This ingredient is not restricted
To learn more about IFRA's standards : https://ifrafragrance.org/safe-use/library
ScenTree is solely responsible for the information provided here.
Do you sell any of the raw materials? Would you like to let our users know?
Send an email to fournisseurs@scentree.co to learn about our advertising opportunities.