Geranium Bourbon EO
Naturelle
CAS N° :
8000-46-2
Floral > Rosy > Geranium > Citric > Medicinal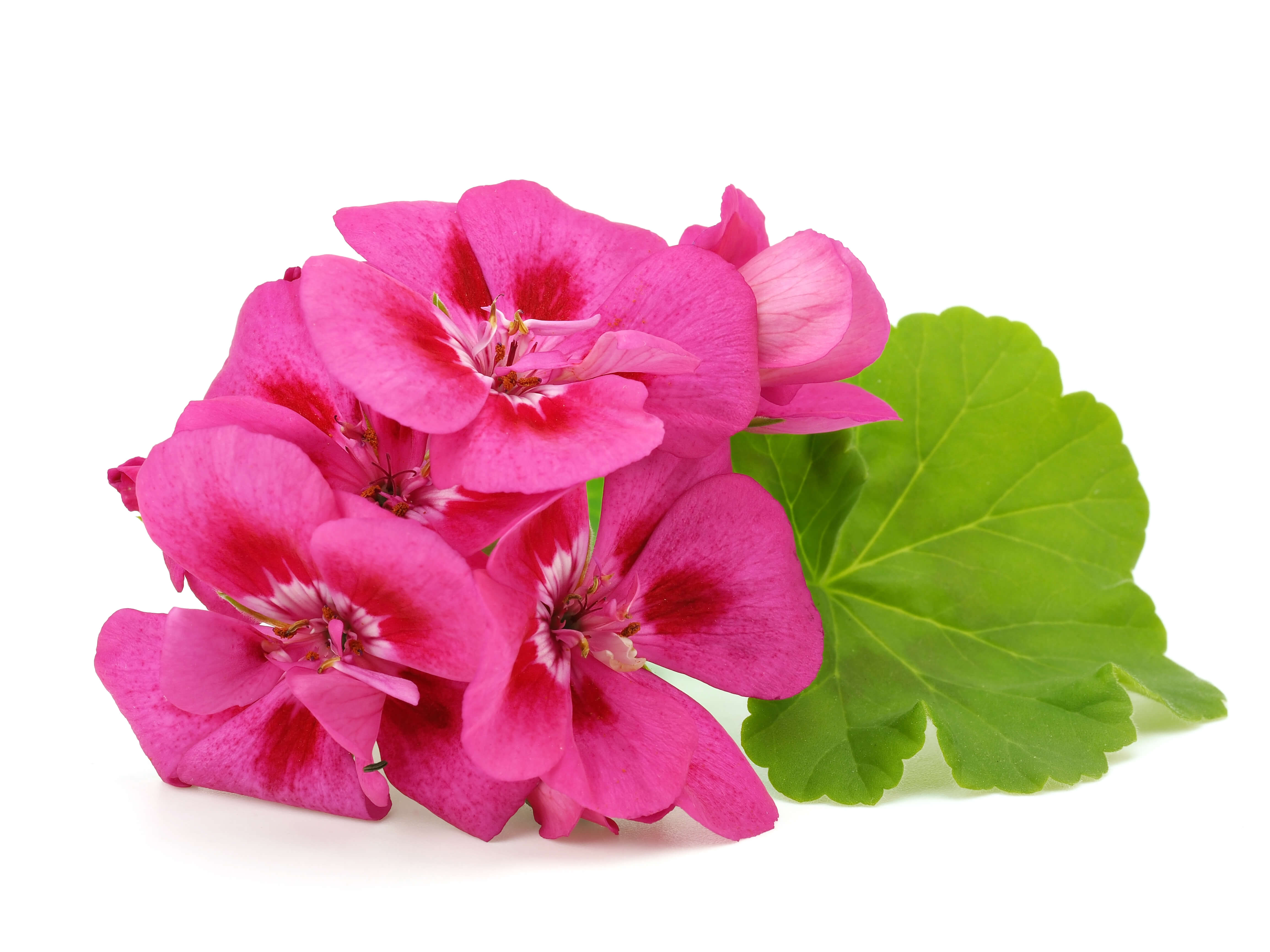 Crédits photo: ScenTree SAS
Latin name :

Pelargonium graveolens
Botanical profile :

The geranium used in perfumery is a species of the Geraniaceae family and the Pelargonium genus. It is actually a hybrid between Pelargonium capitatum and Pelargonium radens.
Geographic origin :

This plant, native of South Africa where it grows wild, is today mainly cultivated in China, Europe and Egypt. The quality known as ''Bourbon '' is cultivated on the island of Madagascar. It is not the most cultivated quality of geranium because China and France are the two largest producers of this plant. Those oils doesn't carry the ''Bourbon '' name. In this case, we 'just' name them ''Geranium EO '' or ''Rose geranium '' or ''Geranium rosat ''.
Chemotypes :

The several varieties of geranium differentiate according to their place of culture by the composition of their essential oil:
The geranium from North Africa, like the geranium of Egypt, is the only variety containing 10-Epi-gamma-Eudesmol in its essential oil.
The first distinction between the Chinese Geranium EO and the one from Geranium Bourbon EO is in their rate of Citronellyl Formate as it is about 2% for the Chinese and about 7% for Bourbon. If Citronellyl Formate has been added to the essential oil from China, it is by crossing the ratios of Citronellol / Geraniol, Linalool + Geraniol / Geraniol among others that we can differentiate with physicochemical data between them.
Chinese geranium is less lemony and powdery, but more minthy than the Egyptian one, which is more terpenic. The rosiest one is the Bourbon geranium.
In addition, there are other species of geranium belonging to the genus Pellargonium: geranium citronella (Pelargonium denticulatum) and geranium mint (Pelargonium tomentosum) belong to it.
Extraction process :

Growing in a Mediterranean environment, geraniums are usually planted around november. The flowering happens a couple of months later, around March-April. The part which interests the producers being the leaves and not the flowers, the harvest takes place after the bloom, in June-July. Stem bunches and leaves are cutted, grouped together and brought to the factory for traditional extraction. Ideally, extraction is done on the dry plant. If it is not hot enough during cultivation, the leaves are dried 24 to 72 hours before extraction. In the vessel, they are pressed barefoot to put 300 to 500 kg of plants in. It consists in heating the leaves without adding water, to evaporate the plant's water and recover the essential oil from the process by settling. The extraction yield varies around 0.5 %.
In addition, it is possible to extract these same parts of the plant using a volatile solvent, which will result in the production of a concrete, which will then deliver about 60% absolute, after dilution of the concrete in alcohol, chilling, filtration and evaporation of the solvent. We then talk about a Geranium Absolute
Major Components :

For the Bourbon quality :
Citronellol (18 - 26%)
Geraniol (12 - 20%)
Linalool (8 - 11%)
Citronellyl Formate (7 - 12%)
Isomenthone (5 - 10%)
Geranyl Formate (4 - 8%)
Geranyl Butyrate (0,7 - 2%)
Rose Oxide (Z) (0,3 - 1,1%)
Alpha-Terpineol (<0,3 - 1,2%)
Rose Oxide (E) (0,1 - 0,5%)
10-épi-γ-Eudesmol (Traces)

For Madagascar // China // N/Africa (Egypt) :
cf . Geranium EO
Crédits photo: ScenTree SAS

Uses in perfumery :

Used for rose reconstitutions, in fougere fragrances and male notes for a camphor-like appearance.

Other comments :

Bourbon geranium is subject to ''rust ''. An adapted treatment can be provided, based on Captane, with a composition similar to so called ''bouillie bordelaise ''.
Bourbon geranium, a geranium cultivated on Reunion Island or Madagascar, was introduced on the island at the beginning of the 19th century. It appeared in France, Algeria, Egypt and Morocco as ''African geranium '' at the beginning of the 20th century.
Geranium is one of the plants from which natural Geraniol is extracted, along with Palmarosa EO for example.
The ratio of proportions of Citronellyl Formate and Isomenthone in essential oil may vary depending on the nature of the soil on which the geranium is grown.
The level of Citronellyl Formate is an indication of the quality and the origin of a geranium essential oil. Then, this molecule can be added in an essential oil as an adulterant and to lowen its price. This is the case with some geraniums from China. In addition, Bourbon geranium is often adulterated with Chinese geranium essential oil.

Volatility :

Heart

Appearance :

Pale yellow liquid

Stability :

Stable oil in perfumes and in diverse functional bases

Price Range :

€€€€

Aromatherapy :

Informations provided below are taken from reference works in aromatherapy. They are given for information purposes only and can not constitute medical information, nor engage the responsibility of ScenTree.

The essential oil of Egyptian geranium and Bourbon are famous for their antispasmodic and anti-haemorrhoidal virtues. Chinese geranium is, however, more reputed to be antimicrobial.
EINECS number :

290-140-0

FEMA number :

2508

IFRA :

This ingredient is restricted by IFRA

This ingredient is not restricted for the 49th amendment
To learn more about IFRA's standards : https://ifrafragrance.org/safe-use/library
ScenTree is solely responsible for the information provided here.