Diethyl Phtalate
Synthétique
CAS N° :
84-66-2
Solvents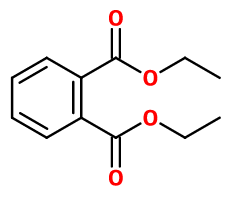 Crédits photo: ScenTree SAS
Other names :

PE ; Anozol ; DEP ; Diethylbenzene-1,2-dicarboxylate ; Di ethyl phtalate ; Diethyl 1,2-benzene dicarboxylate ; Diethyl ortho-phtalate ; Diethylphtalate ; Dpx-f5384 ; Ethyl 2-(ethoxycarbonyl)benzoate ; Neantine ; Palatinol A ; Phthalol ; Placidol E ; Solvanol ; Unimoll DA ; Uniplex 105
Volatility :

NON TROUVE_N/A
Uses in perfumery :

Diethyl Phtalate is an organic denaturant present in the alcohol of several perfumes, to make them unsuitable for oral consumption. It can also be used as a solvent in certain fragrance concentrates.
For stability reasons, it is one of the most suitable solvents for 100% natural candle base and for body and hair oils. It can also be used in shower gel (it can still affect viscosity), shampoo, cream, candle, fabric softener and household cleaner bases.
On the other hand, Diethyl Phtalate should not be placed in a dishwashing liquid base, still for stability reasons.
Natural availability :

Diethyl Phtalate is not available in its natural state.
Year of discovery :

Data not available.
Other comments :

Data not available.
Price Range :

€
Stability :

Tends to form its monoacid or diacid after maceration in alcohol.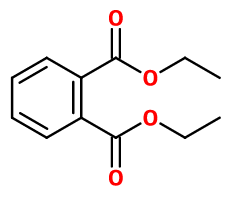 Crédits photo: ScenTree SAS
Molecular formula :

C12H14O4

Molecular Weight :

222,24 g/mol

Density :

1,12

Flash Point :

156°C

Fusion Point :

3°C
Appearance :

Colorless liquid

Log P :

2,20 (à 41°C)

Boiling Point :

299°C

Detection Threshold :

Donnée indisponible.
Synthesis route :

The synthesis of Diethyl Phtalate is an esterification reaction, carried out from phtalic anhydride, by a reaction with ethanol, in the presence of a small acid catalyst such as concentrated sulfuric acid. Phtalic anhydride is preferred to phtalic acid to improve the reaction yield.
Synthesis precursor :

Diethyl phtalate is not used to synthesize another perfume compound.
Isomerism :

Diethyl Phtalate does not have any isomer used in perfumery.
EINECS number :

201-550-6

FEMA number :

Donnée indisponible.

JECFA number :

Donnée indisponible.

FLAVIS number :

Donnée indisponible.

Allergens :

This ingredient does not contain any allergen.

IFRA :

This ingredient is not restricted
To learn more about IFRA's standards : https://ifrafragrance.org/safe-use/library
ScenTree is solely responsible for the information provided here.
Do you sell any of the raw materials? Would you like to let our users know?
Send an email to fournisseurs@scentree.co to learn about our advertising opportunities.