Cedarwood Virginia EO
Naturelle
CAS N° :
8000-27-9
Woody > Cedar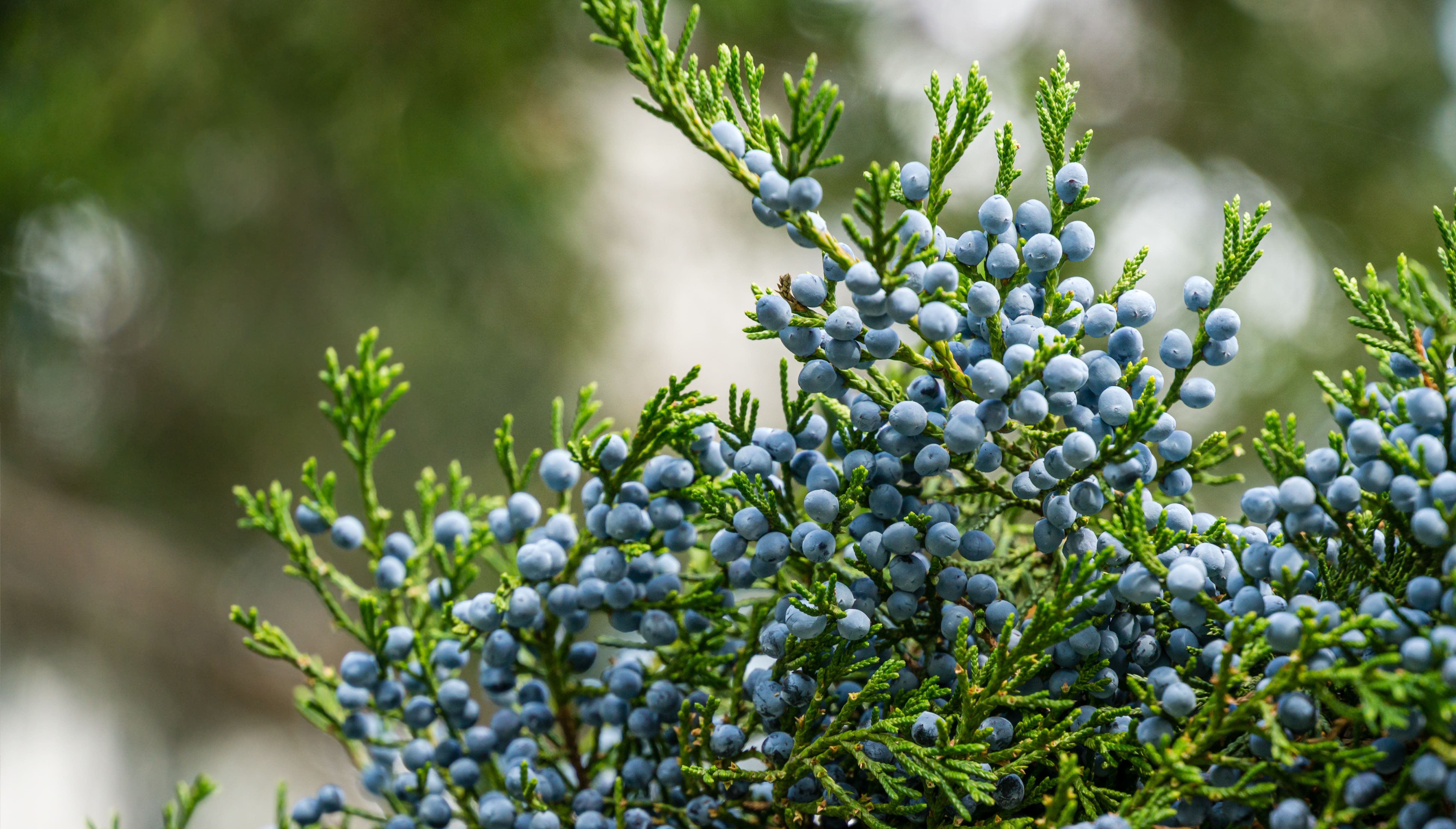 Crédits photo: ScenTree SAS
Latin name :

Juniperus virginiana
Botanical profile :

This cedar is actually a juniper tree, belonging to the Cuprecacae family, and to the genus Juniperus.
Geographic origin :

Originally from the United States, Virginia cedar is still produced in the United States, particularly in Virginia and North Carolina
Chemotypes :

Today, we can count around 600 different species of conifer. Among them, the tallest (more than 100 m) and the oldest (more than 4 800 years old) tree on earth.
Cedrus genus is made of 4 major species :
Cedarwood Atlas EO - (Cedrus atlantica), majorly containing Himalaiene but containing very few Cedrene (≈2%) and no Cedrol.
Cedarwood Himalaya EO - (Cedrus deodara).
Cedarwood Lebanon EO - (Cedrus Libani).
Cedarwood Cyprus EO - (Cedrus brevifolia).
It is to be notes that many other essential oils are called ''cedarwood '' oil in perfumery. Their botanical genus is not the same for every one of them.
Cedarwood Virginia EO and Cedarwood Texas EO belong to the genus Juniperus (Juniperus virginiana, Juniperus mexicana), the one of Juniper tree.
Cedarwood Chinese EO and Cedarwood Alaska EO are Cypress trees, as they belong to the genus Cupressus (respectively Cupressus funebris and Cupressus nootkatensis ).
These ''false '' cedarwoods take their name from the presence of Cedrol in their oil, which is even more important for Alaska and Virginia cedarwoods.
Extraction process :



The virginian cedar or red cedar, slowly grows up to 3 to 4 meters tall at 20 years of age. It can reach 15 to 20 meters and the diameter of its trunk does not exceed 50 centimeters. The tree lives 200 to 300 years. The propagation of a cedar crop is done by sowing seeds, although given its tenacity, this tree can be grown several times and is not a widely propagated species. It lives on limestone soils in the USA, and does not require a large drainage or much sun exposition.
The trunk of this juniper is cut to be ground, leaving the roots implanted, then the chips and the sawdust are extracted by steam distillation. At the end of the process, the essential oil is obtained in an essencier by decantation of the water.
It is possible to perform a second distillation to obtain a rectified EO. This consists in obtaining 30 fractions of the EO, to reconstitute it without the undesiered fractions (too animalic for some of them).
The essential oil yield is 2.5%. Yet, when rectified, 15 to 20% of the oil mass can be lost.


Major Components :

alpha-Cedrene (≈25%)
Thujopsene (≈15%)
Cedrol (≈25%)
beta-Cedrene (≈7%)
gamma-eudesmol (≈5%)
beta-Caryophyllene (≈3%)
Crédits photo: ScenTree SAS

Uses in perfumery :

Used in home fragrances, in particular in woody and masculine fragrances for the contribution of a dry, powerful facet and for a contribution for strength. Also used in floral and spicy notes.

Other comments :

This tree is called cedar, but is actually a juniper.
The smell of Virginia cedar is reminiscent of pencils, which were made with this tree in the past.
Because of its high rate of cedrol, natural cedrol can be collected by a fractional distillation, then Cedryl Acetate can be obtained by an acetylation process. This cedar has the highest rate of Cedrol. For natural cedrol, the rate should be indicated because it may contain other sesquiterpenes such as cedrene for example. If it is pure, then the extract is solid. If it is extracted, the Cedrene contained in the essential oil of cedar can be used to synthesize Vertofix®.
The identification of Cedrene and Cedrol in a significative quantity in a perfume GC/MS analysis can help identify the presence of a cedarwood oil

Volatility :

Base

Appearance :

Pale yellow liquid

Stability :

The terpenes identified in this raw material can polymerize when they are oxidized

Price Range :

€€

Aromatherapy :

Informations provided below are taken from reference works in aromatherapy. They are given for information purposes only and can not constitute medical information, nor engage the responsibility of ScenTree.

The essential oil of Virginia cedar wood is renowned for its venous decongestant virtues and is recommended in cases of varicose veins and hemorrhoids.
EINECS number :

285-370-3

FEMA number :

Donnée indisponible.

Allergens :

This ingredient does not contain any allergen.

IFRA :

This ingredient is restricted by IFRA

Annexe I :

Some regulated synthetic ingredients are found in nature and in certain proportions in natural ingredients. This presence in nature has to be taken into account when calculating limits of use recommended by the IFRA. In case you do not know these concentrations, you can use the ones estimated by the IFRA. Here they are :

List of regulated compounds contained in this ingredient
Regulated ingredient name
CAS N°
Estimated Concentration
Cedrene
11028-42-5
30,2
alpha-Cedrene
469-61-4
24,3
alpha-Bisabolol
515-69-5
0,6
beta-Cedrene
546-28-1
5,9

This ingredient is not restricted for the 48th amendment
To learn more about IFRA's standards : https://ifrafragrance.org/safe-use/library
ScenTree is solely responsible for the information provided here.