Cedarwood Alaska EO
Naturelle
CAS N° :
1069136-34-0
Woody > Cedar > Smoky Woods > Crisp Green > Spicy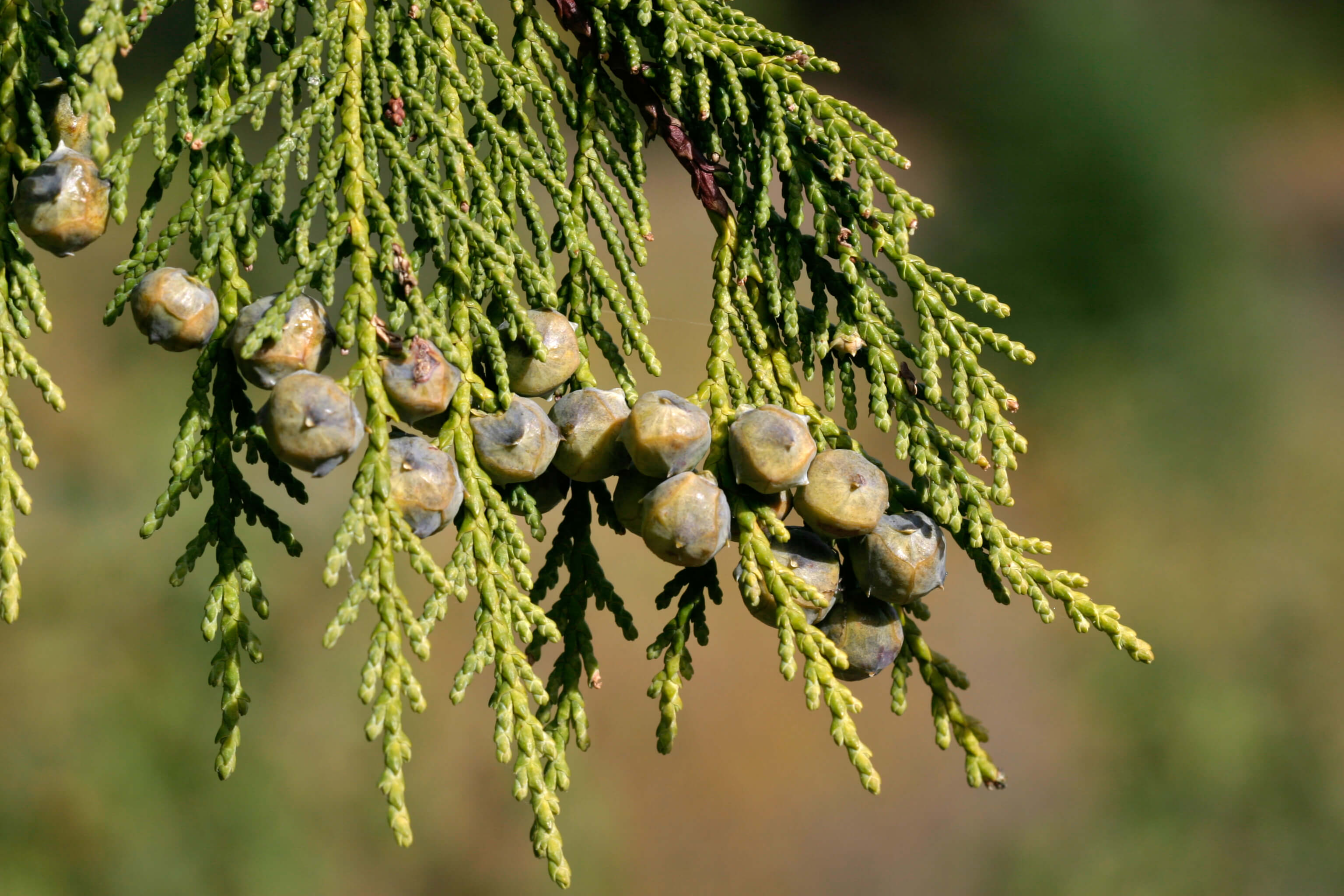 Crédits photo: ScenTree SAS
Latin name :

Cupressus nootkatensis
Botanical profile :

This cedar is actually part of the cypress family, called Cupressaceae, and is of the genus Cupressus.
Geographic origin :

Originally from western North America, this cedar is grown in Alaska
Chemotypes :

Today, we can count around 600 different species of conifer. Among them, the tallest (more than 100 m) and the oldest (more than 4 800 years old) tree on earth.
Cedrus genus is made of 4 major species :
Cedarwood Atlas EO - (Cedrus atlantica), majorly containing Himalaiene but containing very few Cedrene (≈2%) and no Cedrol.
Cedarwood Himalaya EO - (Cedrus deodara).
Cedarwood Lebanon EO - (Cedrus Libani).
Cedarwood Cyprus EO - (Cedrus brevifolia).
It is to be notes that many other essential oils are called ''cedarwood '' oil in perfumery. Their botanical genus is not the same for every one of them.
Cedarwood Virginia EO and Cedarwood Texas EO belong to the genus Juniperus (Juniperus virginiana, Juniperus mexicana), the one of Juniper tree.
Cedarwood Chinese EO and Cedarwood Alaska EO are Cypress trees, as they belong to the genus Cupressus (respectively Cupressus funebris and Cupressus nootkatensis ).
These ''false '' cedarwoods take their name from the presence of Cedrol in their oil, which is even more important for Alaska and Virginia cedarwoods.
Extraction process :

The alaska cedar, or Nootka cypress, can grow up to 20 to 40 meters tall where cultivated. The propagation of the culture of this tree is done by cuttings but is generally done naturally as it is a rather invasive species. The tree has reached maturity and is ready to be grown after one year of cultivation. It can be grown at any time of the year.
After trimming the tree trunks at their base, they are gathered in a large receptacle and brought to the factory. There, the trunks are cut and crushed into chips before being extracted for several hours by steam distillation under pressure.
The essential oil of Alaska cedarwood is collected by decanting oil and water.

Major Components :

Nootkatene
Carvacrol
Valerenol
Nootkatone
Safranol
Carene
Crédits photo: ScenTree SAS

Uses in perfumery :

Used in sandalwood accords to bring out the fatty side. Used in woody and woody-floral fragrances. Brings a dry facet of wood chips.

Other comments :

This tree is called cedar but is actually part of the cypress family.

Volatility :

Base

Appearance :

Amber liquid

Stability :

The terpenes identified in this raw material can polymerize when they are oxidized

Price Range :

€€€

Aromatherapy :

Informations provided below are taken from reference works in aromatherapy. They are given for information purposes only and can not constitute medical information, nor engage the responsibility of ScenTree.

Data not available.
EINECS number :

691-784-9

FEMA number :

Donnée indisponible.

Allergens :

This ingredient does not contain any allergen.

IFRA :

This ingredient is not restricted
To learn more about IFRA's standards : https://ifrafragrance.org/safe-use/library
ScenTree is solely responsible for the information provided here.
Do you sell any of the raw materials? Would you like to let our users know?
Send an email to fournisseurs@scentree.co to learn about our advertising opportunities.