Blackcurrant Bud Absolute
Naturelle
CAS N° :
97676-19-2
Green > Sulfuric > Berries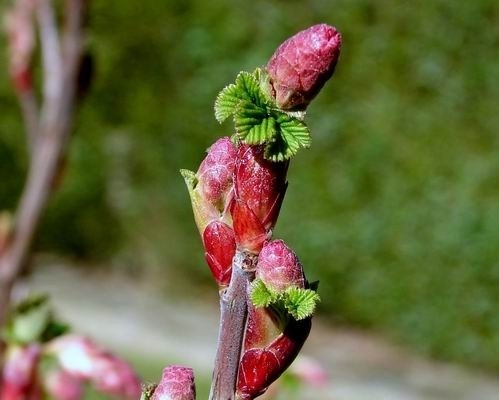 Crédits photo: ScenTree SAS
Latin name :

Ribes nigrum
Botanical profile :

The blackcurrant bud is the bud of the blackcurrant bush, the Grossulariaceae family and the Ribes genus. This family is better known for its berries (redcurrants, blackcurrants) than for the aromatic qualities of the buds of the blackcurrant tree.
Geographic origin :

Grown mainly in the northern hemisphere. It is possible to find it massively in Western Europe (Burgundy, France)
Chemotypes :

There are many varieties of Ribes Nigrum L. It is possible to count at least 7 monoterpene predominant chemotypes and at least 10 sesquiterpene predominant chemotypes.
The genus Ribes also contains other berries-containing plants, whose buds are not extracted for perfumery. For example, Ribes bracteosum, or Californian blackcurrant; Ribes californicum, or hillside gooseberry, also native to California; Ribes amarum, or bitter gooseberry; Ribes triste, or northern redcurrant, native to Canada; Ribes rubrum, or red currant, corresponding to common gooseberry.
Extraction process :

Blackcurrant, or black currant (Ribes nigrum), is a shrub with very fragrant leaves, although only the buds are used in perfumery. The buds are grown using a harvester that cuts the blackcurrant wood, disbudding in January. The use of a harvester gives 100 kg of buds in one day, against 100 g of bud per hour by hand, as it was the case until the 90s. The buds are separated from the chips of wood in the factory by a suitable filter.
The buds are treated fresh at the plant in an extraction tank. A first extraction is made using hexane, incorporated and heated in the tank. After removal of the buds and evaporation of the hexane, the concrete is collected. The absolute is obtained by diluting the concrete in alcohol, then passing the temperature of the medium from about 60 ° C to 0 ° C. The buds are exctracted with a volatile solvent with a yield of 4% for the concrete, then 80% for the absolute made from the concrete. The blackcurrant bud absolute can be distilled to be bleached, without a great olfactory deterioration.
Crédits photo: ScenTree SAS

Uses in perfumery :

Used in fruity, coniferous, eaux fraîches, green and spicy notes. Gives hold to fruity and green notes, a sulfuric, minty and powerful note.

Other comments :

The price of blackcurrant buds absolute has declined thanks to the arrival of new mechanical cultivation devices. Its price was justified by its harvesting method. Despite its very good performance, it took about 200 hours of manual labor to obtain 1kg of this dark green dough with its characteristic smell.

Volatility :

Heart

Appearance :

Viscous green liquid

Stability :

Solubility issues in perfumes
The terpenes identified in this raw material can polymerize when they are oxidized

Price Range :

€€€€€

Aromatherapy :

Informations provided below are taken from reference works in aromatherapy. They are given for information purposes only and can not constitute medical information, nor engage the responsibility of ScenTree.

Blackcurrant buds have a strong anti-inflammatory and anti-oxidant activity. Some studies also show anti-microbial and anti-bacterial properties. The buds would also stimulate the production of cortisol, the main active ingredient of cortisone.
EINECS number :

271-749-0

FEMA number :

2346

Allergens :

IFRA :

This ingredient is restricted by IFRA

Annexe I :

Some regulated synthetic ingredients are found in nature and in certain proportions in natural ingredients. This presence in nature has to be taken into account when calculating limits of use recommended by the IFRA. In case you do not know these concentrations, you can use the ones estimated by the IFRA. Here they are :

List of regulated compounds contained in this ingredient
Regulated ingredient name
CAS N°
Estimated Concentration
p-Isopropylbenzyl alcohol
536-60-7
0,1

This ingredient is not restricted for the 48th amendment
To learn more about IFRA's standards : https://ifrafragrance.org/safe-use/library
ScenTree is solely responsible for the information provided here.