Black Pepper EO
Naturelle
CAS N° :
8006-82-4
Spicy > Cool Spices > Terpenic > Dry Woods > Camphoric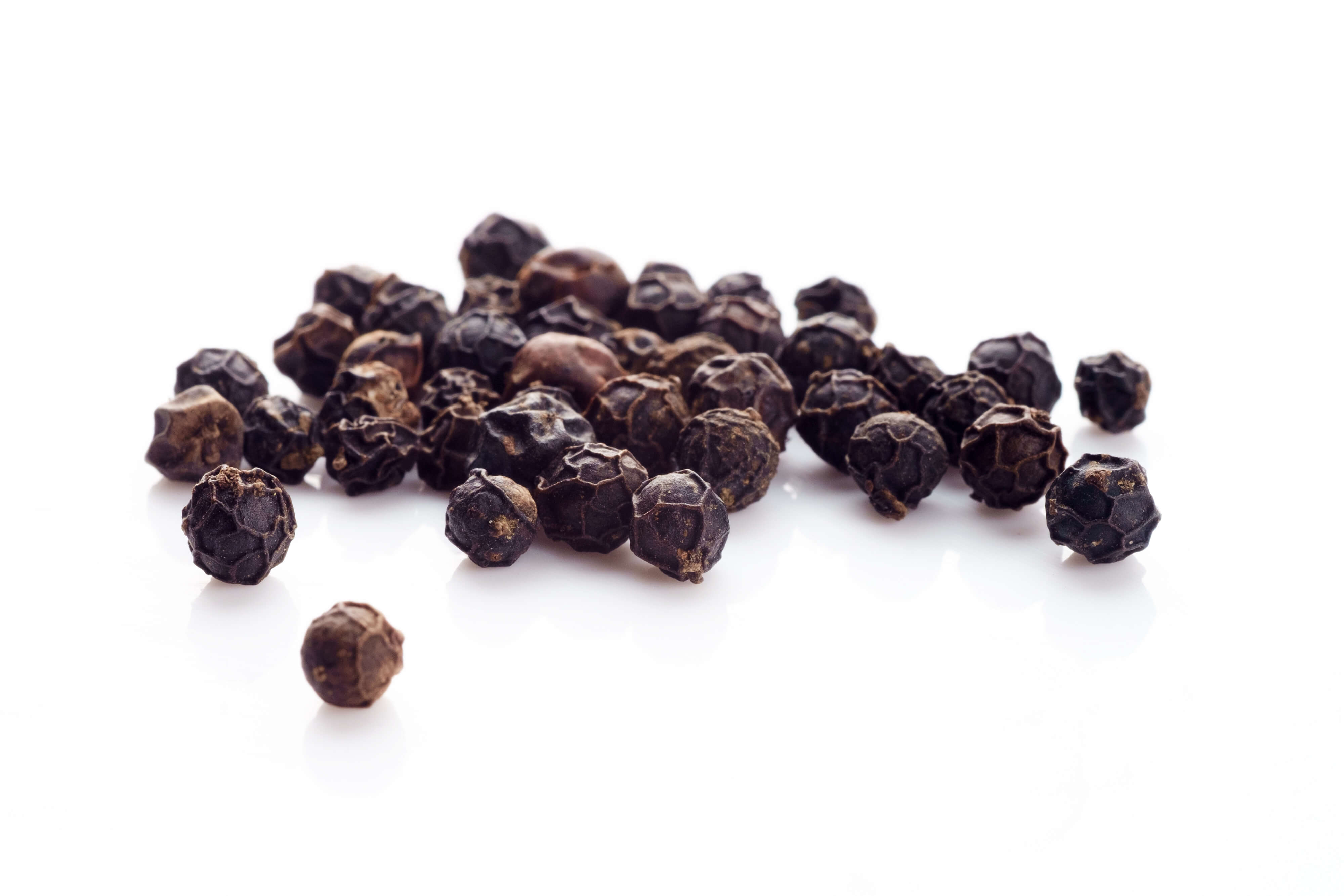 Crédits photo: ScenTree SAS
Latin name :

Piper nigrum
Botanical profile :

Black pepper is the fruit of a tree of the family Piperaceae and the genus Piper.
Geographic origin :

Originally from India and the Ghats region, black pepper is mainly cultivated in Vietnam, Brazil, Indonesia, India and China, among 26 producing countries. Thailand is the most productive country for pepper per hectare
Chemotypes :

There are many species of pepper (Piper), cultivable for perfume or not:
Piper nigrum (Black Pepper EO) - Classic pepper, worldwidely famous for its spice
Piper betel (Betel leaf EO) - From south east Asia, known for the medicial properties of its leaves.
Piper cubeba (Cubeb pepper Absolute - Cubeb pepper CO2 - Cubeb pepper EO) Cubeb pepper, or ''tailled pepper ''
Piper umbellatum - Cow foot leaf , native to the Amazon.
Piper guineense - Guinea pepper, rich in myristicin.
Piper bourbonense - Bourbon pepper, from Madagascar.
Piper longum - Long pepper, used in Ayurvedic (Indian) medicine.
Piper longifolium - Long-leaved pepper.

There are also fake peppers:
Cubeba officinalis - whose leaves are distilled.
Pimenta dioica - Jamaican pepper or All Spice EO.
Zanthoxylum armatum - Sichuan Pepper Absolute.
Capsicum frutescens - Cayenne pepper.
Extraction process :

The pepper tree is a creeper that can reach up to 10 meters long, whose flowers are grouped in ears and form globular berries overtime, called pepper. The cultivation is done on pepper vines, or more rarely in growing pots with a lower yield. In December and January, as they become red, the clusters of black pepper are harvested, stocked a few hours in bags, soaked for 2 minutes in boiling water and dried in the sun for a few days (a quick drying can be done with a dryer at a higher cost). Then, the fruits begin to become brown and wrinkle. The maturity of the spikes depends on the region, the altitude and the temperature of culture among others. The culture is delayed depending on the type of pepper wished for the production.
The cultivation in India is done in small plantations where several other plants are grown, while Vietnam and other countries cultivate it in exclusive plantations. A mechanization of the culture is possible, but it only concerns the biggest plantations.
After being crushed, the berries are steam distilled for 6 hours. The essential oil is separated by decantation of the water in the distillate. The efficiency of the steam distillation is 2 to 3%. The yields of culture and extraction are better with a plant of 6 to 20 years of age.
Black pepper can also be extracted with a volatile solvent to obtain a resinoid with a yield of 6 to 14%. The berries are also extractible with supercritical CO2, to obtain a high olfactory quality at a higher cost.
Crédits photo: ScenTree SAS

Uses in perfumery :

Used in masculine, woody, spicy and amber notes.

Other comments :

Several peppers are known according to their degree of maturity. Green pepper is a pepper that has not reached maturity. Black pepper is a mature pepper. White pepper is an overripe pepper, or is made from black pepper by a suitable process.
Black pepper is the most popular and used spice in the world. It accounts for 34% of international trade in spices. Black pepper is also the first spice that has been introduced to the Western world, and more particularly to the Romans and the Greeks.
In 2011, the global pepper production (all combined) was between 320,000 and 350,000 tonnes annually, including about 250,000 tonnes of black pepper.
Black pepper is subject to a disease called Phytophthora that tends to affect some plants, lowering the production of some countries. Threats to production in some countries (notably Indonesia) are brought by the mining industry and the replacement of certain plantations by cocoa plantations (in Brazil in particular).
Peppers are graded according to their external appearance and according to their size (depending on the drying). We distinguish the grades MG (Malabar Garbled, medium size), TG (Tellicherry Garbled, large), GL (Garbled Light, smaller), PH (Pin Heads, very small) and NS (Non Specified, without a specified size) among others.
A pepper essential oil must meet certain physical standards established by the American Spice Trade Association (ASTA) and the European Spice Association (ESA). Nevertheless, adulterations of the essential oil exist with lower quality essential oils or with low cost terpenes.

Volatility :

Head/Heart

Appearance :

Colorless liquid

Stability :

Solubility issues in perfumes
The terpenes identified in this raw material can polymerize when they are oxidized

Price Range :

€€€€

Aromatherapy :

Informations provided below are taken from reference works in aromatherapy. They are given for information purposes only and can not constitute medical information, nor engage the responsibility of ScenTree.

Black pepper is known for its fluidifying, digestive tonic and adontalgic (against dental pain) virtues. It is recommended in cases of dental pain, hepatopancreatic insufficiency (lack of secretions of the pancreas) and rheumatism.
EINECS number :

284-524-7

FEMA number :

2845

Allergens :

IFRA :

This ingredient is not restricted
To learn more about IFRA's standards : https://ifrafragrance.org/safe-use/library
ScenTree is solely responsible for the information provided here.